Donald Trump criticizes John Kasich's Dining Etiquette.
Does John Kasich need a refresher course in dining etiquette? Or should Mr. Trump focus on more important things? Presidential hopeful, Donald Trump, once again shares his opinion about a running mate. This time it was John Kasich's
lack of dining etiquette. 
[caption id="attachment_7643" align="alignleft" width="150"]
more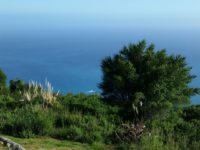 Monastery Stays | Part II | Tips for a Silent Retreat
The 
New Camaldoli Hermitage
 in Big Sur offers silent retreats. (Link to
Part I
) We hear it from religious leaders, psychologists, successful business leaders and other experts—everyone needs to take time to disengage from the hurried life many of us lead (or choose to...
more