Reserve the right to refuse anyone who...
You've undoubtedly seen signs on establishments that read: "
We reserve the right to refuse service to anyone.
" And the second most common, "
No shirt, no shoes, no service."
Can a place of business really refuse anyone who...? 
According to Ms. Jane Haskins, Esq. who writes for Legal Zoom:
more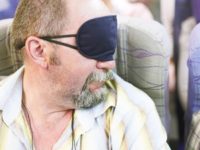 11 airplane etiquette rules; if only we could
If only we could...
Flight Attendant Announcement:
"
In the seat-back pocket you'll find a laminated sheet titled, Airplane Etiquette. If you do not follow these rules, we will add your name to the "all-the-airlines-in-the-world database."  After four infractions, your fare will be doubled for all future flights
."
What...
more