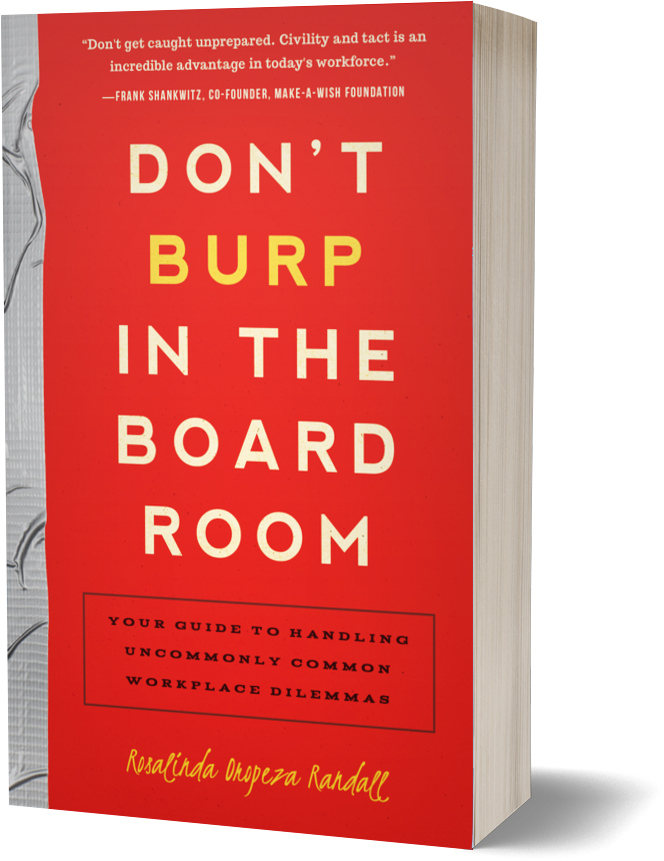 AVAILABLE ON AMAZON & BARNES AND NOBLE!
Don't Burp in the Boardroom: Your Guide to Handling Uncommonly Common Workplace Dilemmas
Sassy, funny, blunt, and definitely not sugar coated, Don't Burp in the Boardroom examines dilemmas and relationships in the workplace, from the warehouse to the top floor. While the outerwear may be different, the dilemmas from cubicle to corner office are the same. Rosalinda Randall delves into common and uncommon predicaments like aromatic foods, the cliques in the break room, social media and electronics, office romances, working with an ex-con, battle of the sexes, and how to make a good impression when you re new on the job. She also delves into the uncommonly common like catching your boss in an unfortunate position and how to avoid that one co-worker who always wants a hug. She includes easy-to-implement tips to boost social skills, hence, improving interactions and communication.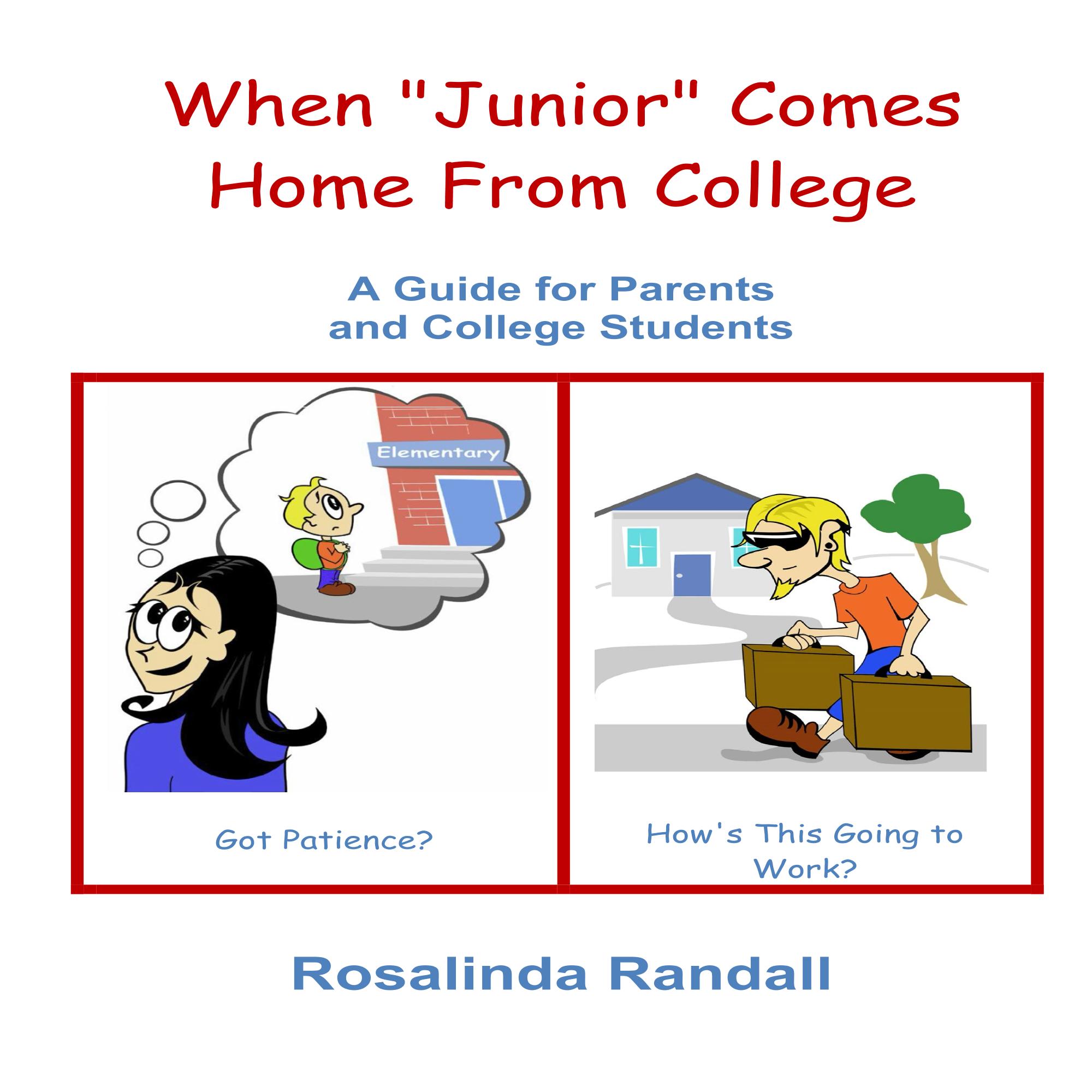 When 'Junior' Comes Home From College: A Guide for Parents and College Students
In this two-part series, etiquette expert, and mother, Rosalinda Randall tackles one of life's most trying times—when college students return home. Based on real experiences, Rosalinda's effortless, yet consequential, tips can turn this potentially tumultuous time into a mellow and joyful experience for both parents and young adults!