College & University Social Skills and Business Etiquette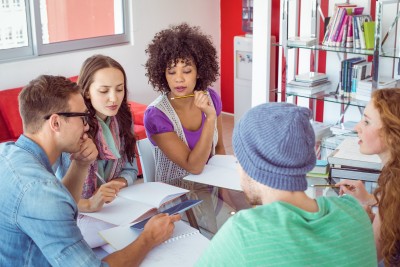 Are your students ready for the real world?
Do they have current information to gracefully ease into a new work environment with confidence?
Are they prepared to tactfully handle awkward dilemmas?
Prepare your students to confidently take on the world. Be the school that has employers lining up to hire your students.
This fun, painless confidence-building presentation will introduce your students to modern and practical skills that are relevant to today's workplace.
Our University takes pride in educating our student population with the necessary information that they will need to be successful in the working world…Rosalinda was our guest speaker for the Career Center Annual Etiquette Dinner… She was able to actively captivate the audience of 200 and deliver a very engaging and professional presentation, while allowing the participants to gain hands-on experience…Rosalinda has been a delight to work with and I look forward to partnering with her in all of our etiquette related campus events. Thank you, Rosalinda, for addressing a valuable topic in a very realistic and comfortable fashion.

Kendra Wright, Career Advisor, Chico State University
College & University Social Skills & Business Etiquette Topics: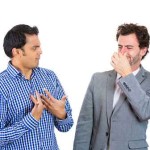 All the Right Moves from Pupil to Professional
Rosalinda shares the necessary social skills to succeed in the real world.  Topics include: Networking Nuances, Job Fair and Interviewing Techniques, Professional Image Preparation, Getting Along in a Cube Farm, Communication Skills and Dealing with Gossip, Boundaries, Rejection, Office Romances, and Criticism.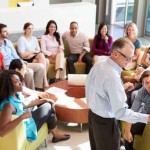 Behavior: From the Coffee Shop to the Conference Room
Topics include: Tips for hosting and attending a meeting, distractions, sitting & rising, eating, late arrivals, no-shows, handling interruptions and talkers, virtual vs. on-site.
Business Dining: The lack of table manners can cause you to lose out on a job offer. You'll possess all the right moves after Rosalinda's ninety-minute presentation.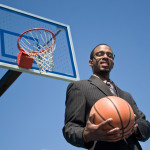 Just for Athletes
Can one player's conduct affect the entire team?  The behavior of one athlete or student does, and has affected an entire school and professional sports organizations. Whether on or off the field, are your athletes representing their school/team the way you'd like them to? From their social media presence, attending fundraising events, meeting and greeting, travelling, or how they conduct themselves at a local restaurant, one misstep can be fatal to their athletic career.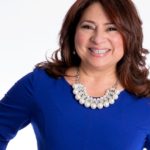 Call me today to discuss your needs. 650.871.6200
Rosalinda's One Sheet (link)