Presentation Topics
Helping Businesses and Individuals Find Success through Better Communication and Social Skills
A person's behavior affects productivity, collaboration, creativity, and a company's bottom line. Rosalinda's presentations will help you develop or enrich your organization's culture.
An agreeable workplace culture boosts employee retention, diminishes disgruntled attitudes, and keeps your customers coming back.
In the workplace, lack of social skills can affect a person's attitude and behavior. Social skills helps make us more approachable, positive, professional, and increases our opportunity for advancement and success.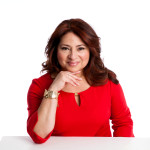 Rosalinda is known for her straight-forward, humor-infused, and Q & A style, which encourages audience participation. All presentations can be modified to address particular concerns and audiences.
Relevant | Real-life | Common Sense
Back to BasicsLet's Keep it CivilOn-Site Service Technicians and Independent ContractorsSales and Marketing TeamsDining with ConfidenceIT and Startups
Back to Basics: Adopting the Six Key Fundamentals that Lead to Better Communication, Social Skills and Success
Be the person who resolves communication chaos. rather than creating it.
This powerful and interactive workshop is the backbone of what Rosalinda Randall believes to the core, and what she excels at cultivating and teaching audiences of all genders, generations, occupations and cultures.
How do we rise above the chaos to communicate more effectively and manage our relationships (including the moaners, gossipers, and narcissists)?
How do you prepare to step into a management or leadership position?  (It isn't only about the title.)
How do you get your staff to follow you instead of only following orders?  (You set the tone and standard of behavior.)
Whether it's communicating face to face or through social media, we can avoid engaging in a war-of-words, or engaging without losing our cool.
To allow the audience to get the most out of the presentation, Rosalinda embraces a Q&A style and shares real-life examples that she weaves throughout in her signature humorous manner. This also allows her to bring a new level of awareness to the subtle ways one can communicate and interact, both verbally and through gestures, by allowing the "six fundamentals" to guide their choices.
Let's Keep it Civil: How to Utilize the Six Fundamentals with Four Benchmarks to Avoid Communication Disasters
From the warehouse to the boardroom and beyond, improving your social skills and professional presence benefits the entire workplace.
Based on her book and her philosophy, "Before you react, ask yourself these four questions…" will quickly become a key tool used by attendees of this presentation to help with daily interactions in any environment (workplace, home, social events). By utilizing these four go-to questions, individuals begin to quickly develop more effective communication and interaction skills which helps them to spend less time in conflict and misunderstandings, and more time in developing other skills needed for professional growth.  They leave inspired and equipped to consider a new perspective on how to address common and uncommon dilemmas, co-worker quirks, awkward workplace situations and more.
This presentation can be customized to focus on specific audiences or to address specific concerns and situations.  She offers options, not immovable rules.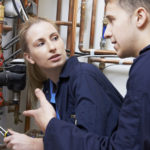 Focus: On-Site Service Technicians and Independent Contractors
Put Your Best Foot Forward…Just Make Sure it's Clean
Independent contractors and on-site service technicians face unique circumstances in the business world because their business is mostly conducted in peoples' homes.
Rosalinda's down to earth, humorous delivery keeps the audience interested while they cultivate social skills that will keep your customers happy and referring your company to others–from the moment they start their engines to arriving to the service destination.
Questions are welcomed and addressed throughout the presentation.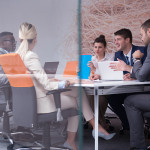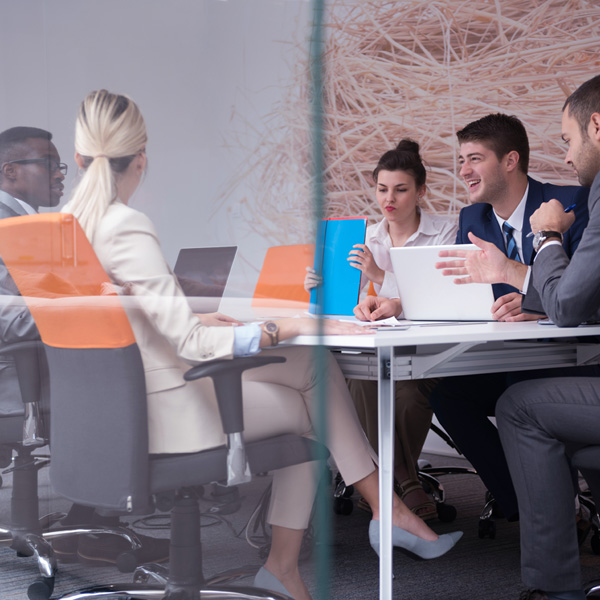 Sales and Marketing Teams
Subtleties that Seal the Deal
The Sales and Marketing teams are often the public face of the company, ambassadors for the brand. With wit and charm, Rosalinda teaches dining basics, gender-neutral interactions, personal image (hygiene, grooming, attire), telephone techniques, meeting/party guest and host duties that will improve client interactions and customer retention. She also discusses several surefire ways to lose a client, thus arming your team with what to avoid and the confidence to always put their best foot forward. Questions are welcomed and addressed throughout the presentation.
Dining with Confidence
Don't lose out on a job offer, gaining a new client, or a second date because of your lack of table manners. Knowing the ins and outs will allow you to focus on the conversation, and not stress over taking the wrong bread plate.
Rosalinda uses her usual wit to cover making an entrance, greeting the host, foods to avoid, appropriate conversation, and gender-neutral behaviors. Common questions are answered like dietary preferences, how and when; social media, yes or no; sharing food; to drink or not to drink; doggie bags, elbows, cell phones, appropriate dress and handling awkward moments with humor and discretion.
The care you take and manners you practice during a dining experience will give your clients confidence that you will at least take as much care with their everyday business. Questions are welcomed and addressed throughout the presentation.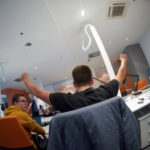 IT and Startups
Elevate Your Social Skills to Match Your Tech Skills – A killer combination
Have you ever been awed by someone who always seems to know what to say? They don't fumble around or worry about how to say what they mean without offending someone, or whether to say anything at all.
You can acquire these communication skills — also known as "social skills" through this audience-driven "Elevate Your Social Skills" presentation.
When you improve your social skills, you'll improve your communication skills (aka, people skills), both in your personal and professional life.
You'll gain awareness on how you come across to others, evaluate how you would like to come across to others, polish your professional presence, acquire methods on how to interact with different personalities, how to handle criticism, and how to tactfully say what you mean.
In her straight-forward and humorous way, Rosalinda also offers tips on how to start and end a conversation, approach clients, tweak vocabulary (yes/yeah, going to/gonna), grooming and attire (why care about it) and patience/tone when dealing with the technologically challenged.
A must-have for any IT department that wants to step it up and improve their professional presence and build confidence when it comes to being in the public eye and in front of investors.
Questions are welcomed and addressed throughout the presentation.  Presentations can be custom-tailored to address particular concerns.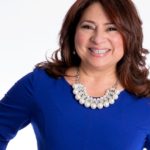 Call me today to schedule a presentation. 650.871.6200
Rosalinda's One Sheet (link)