Additional presentations if you're looking for something more specific:
Subtleties that Seal the Deal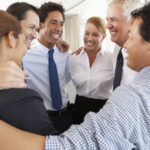 The Sales and Marketing teams are often the public face of the company, ambassadors for the brand. With wit and charm, Rosalinda teaches dining basics, gender-neutral interactions, personal image (hygiene, grooming, attire), telephone techniques, how a PBX system can help improve communication (Continue Reading about this here), meeting/party guest and host duties that will improve client interactions and customer retention. She also discusses several surefire ways to lose a client, thus arming your team with what to avoid and the confidence to always put their best foot forward. Questions are welcomed and addressed throughout the presentation.
Dining with Confidence
Don't lose out on a job offer, gaining a new client, or a second date because of your lack of table manners. Knowing the ins and outs will allow you to focus on the conversation, and not stress over taking the wrong bread plate.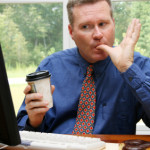 Rosalinda uses her usual wit to cover making an entrance, greeting the host, foods to avoid, appropriate conversation, and gender-neutral behaviors. Common questions are answered like dietary preferences, how and when; social media, yes or no; sharing food; to drink or not to drink; doggie bags, elbows, cell phones, appropriate dress and handling awkward moments with humor and discretion.
The care you take and manners you practice during a dining experience will give your clients confidence that you will at least take as much care with their everyday business. Questions are welcomed and addressed throughout the presentation.
Elevate Your Social Skills to Match Your Tech Skills – A Killer Combination
Have you ever been awed by someone who always seems to know what to say? They don't fumble around or worry about how to say what they mean without offending someone, or whether to say anything at all.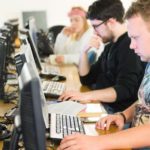 You can acquire these communication skills — also known as "social skills" through this audience-driven "Elevate Your Social Skills" presentation.
When you improve your social skills, you'll improve your communication skills (aka, people skills), both in your personal and professional life.
You'll gain awareness on how you come across to others, evaluate how you would like to come across to others, polish your professional presence, acquire methods on how to interact with different personalities, how to handle criticism, and how to tactfully say what you mean.
In her straightforward and humorous way, Rosalinda also offers tips on how to start and end a conversation, approach clients, tweak vocabulary (yes/yeah, going to/gonna), grooming and attire (why care about it) and patience/tone when dealing with the technologically challenged.
A must-have for any IT department that wants to step it up and improve their professional presence and build confidence when it comes to being in the public eye and in front of investors.
Are your students ready for the real world?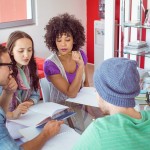 Do they have current information to gracefully ease into a new work environment with confidence?
Are they prepared to tactfully handle awkward dilemmas?
Prepare your students to confidently take on the world. Be the school that has employers lining up to hire your students.
These fun, painless, confidence-building presentations will introduce your students to modern and practical skills that are relevant to today's workplace.
All the Right Moves from Pupil to Professional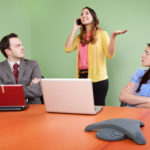 In this presentation, Rosalinda shares the necessary social skills to succeed in the real world. Topics include:
Networking Nuances
Job Fair and Interviewing Techniques
Professional Image Preparation
Getting Along in a Cube Farm
Communication Skills
Dealing with Gossip, Boundaries, Rejection, Office Romances, and Criticism
Behavior: From the Coffee Shop to the Conference Room
Topics include: Tips for hosting and attending a meeting, distractions, sitting & rising, eating, late arrivals, no-shows, handling interruptions and talkers, virtual vs. on-site.
Business Dining: The lack of table manners can cause you to lose out on a job offer. You'll possess all the right moves after Rosalinda's ninety-minute presentation.
Just for Athletes: Playing Nice on the Playing Field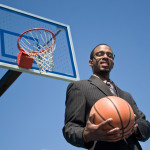 Can one player's conduct affect the entire team? The behavior of one athlete or student does and has affected an entire school and professional sports organizations. Whether on or off the field, are your athletes representing their school/team the way you'd like them to? From their social media presence, attending fundraising events, meeting and greeting, traveling, or how they conduct themselves at a local restaurant, one misstep can be fatal to their athletic career.