9 Tips For a Safe And Fun 4th of July
Happy 4th of July!
How firecrackers came to be:  A tenth-century cook in China was mixing up several ingredients, when "BOOM", the first explosion of sparks was seen.  Historians are still not certain what the cook was actually attempting to make, but the ingredients used were quite commonly found in Chinese kitchens.
Envisioning these explosive ingredients packed into a hollowed-out bamboo, the Chinese thought that the explosion would shoot up toward the sky with a spectacular effect.  For eight centuries firework displays were limited to shades of yellow and reddish amber.  These fireworks were used for celebrations like weddings, victories, and the New Year.  They also served to ward off evil spirits. (Source: "Panati's Extraordinary Origins of Everyday Things")
9 tips for a safe and fun 4th of July:
Watch out small children. (Don't tease a child if they are scared.)

Don't drink and drive.

If you are guest, bring a pack of fireworks ($), or something to share.  

Don't bring illegal firecrackers.  

Stop at a reasonable hour (some people go to work the next day)
Don't bring up taxes, politics or share your reasons on why you hate this country. (Don't celebrate.) 

If you are a guest, know when it's time to leave.  

Don't try to be a show-off by lighting a "popper"  on your head while running down the street. 

If you are celebrating in a public place, pick up after yourself.
Helping businesses and individuals find success through better communication and social skills.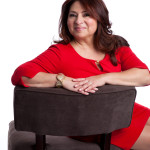 Rosalinda Oropeza Randall, Social Skills and Civility Presenter, Media Source, and author of "Don't Burp in the Boardroom."
She also offers customized presentations geared for specific audiences including: Startups, IT Professionals, Service Professionals, Sales Professionals, New Hires, Millennials, and an entire series for College and University students and athletes moving from the classroom into the workplace.. For more information, please contact me. 650.871.6200.
© 2017, Rosalinda Randall.