ABOUT
Rosalinda Oropeza Randall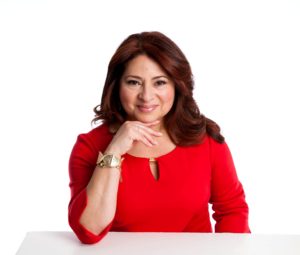 She focuses on communicating and interacting more effectively and with a lot less drama.
By lending personality and humor, Rosalinda's tactful, yet straightforward manner breaks down the perception that social skills and good manners are outdated.
Her common-sense based approach is coupled with a realistic perspective facing today's ever-changing relationship dilemmas.
Practicing soft skills and basic business manners help individuals RESPOND instead of REACT when confronted with unpleasant situations or conversations.
Along with training, trend-watching, serving as a media source, and industry connections, it was her modest upbringing that prepared her best.
It did not include finger bowls or fine china. Her parents provided something much more important. She received a foundation of timeless character traits like humility, consideration, and tact, on which she bases her life and business model.
Her book, "Don't Burp in the Boardroom. Handling Uncommonly Common Workplace Dilemmas" complements her signature straightforward style and humor.
Rosalinda believes that it's how you make people feel when they're around you that makes a difference–this can propel a person's career as well as personal relationships.
---
Personal Side:
When she isn't speaking, she enjoys dancing, Tai Chi, improv classes, and volunteering at with people in recovery.
Quiet time hangouts: The beach and Golden Gate National Cemetery
Secret food indulgence:  Sugar Frosted Flakes by the handful
Coffee preference: Black and strong
Secret all-time favorite television show: The Love Boat
Something few people know: She is a quarter Syrian.
What makes or breaks a relationship: Trust.
Proudest accomplishments: Personally: Her two grown sons & a happy marriage.   Professionally: Writing a book.
Pet-peeves: Arrogant attitudes and people who don't keep their word
Preferred business style:  Tactful and to the point
Affiliations