Wedding Day Tip Guide
5 Wedding Day Tips
Today, weddings are different than say 25 years ago. It seems that the focus is more on the anticipation of the 'partay' than the ceremony. The atmosphere seems to be less sacramental.
Still, there are time-honored traditions and behavior that is expected at weddings. Traditional wedding dresses and rings may have changed with most brides opting for something like a 2 carat oval diamond ring over a plain band, but there are some traditions that can't be changed and must be kept.
Traditions like:
arriving on time.
dressing appropriately.
being quiet and respectful during the ceremony.
not taking bets on how long the marriage will last.
As with most rules of etiquette, there are exceptions. Keep in mind that some weddings are private and often sudden ceremonies, such as in the case of those who choose to elope Gatlinburg Tennessee, and so traditions can be subject to the happy couple's preferences. Elopements are exciting and any assumptions you have about traditional weddings should be cast aside as each elopement is unique and customized to the pair's wants and needs.
[bctt tweet="Off to a #wedding? First, you'll want to check out these 5 must-know tips!" username="rosalindatweets"]
My list of wedding day tips:
1. Q: Should a guest wear white to a wedding?
A: Although the rules are more relaxed these days, I recommend that you don't. And if you must, keep it simple and add a splash of color, be it jewelry, handbag, shoes, etc. If the ceremony is on the beach or outdoorsy, you can get away with white, but try to make it a cream rather than a pure white.
2. Q: Can I post pictures on social media?
A: No. Not of the couple. They may want to keep the event private for now. It is also a distraction if photos are taken by you during the ceremony. In fact, stay off your phone! In all likelihood, the couple will have hired Wedding Photographers Suffolk already to take professional pictures. They'll be able to take much higher quality photos than your phone can take and they'll always be flattering, so put your phone down and enjoy the ceremony through your own eyes!
3. Q: Can I keep my hat on during the ceremony?
A: Males: Not if the ceremony is indoors. Yes, if the ceremony is on the beach or outdoors. Females: Yes, unless it is so huge that it blocks the view of the guests seated behind you.
4. Q: Does the wedding gift have to equal the estimated amount of the meal and drinks I plan to consume?
A: No. If you have the means to be generous or are very good friends, you may spend more. The amount spent on a gift should not be a budget-breaker. If you're on a tight budget, consider a group gift.
5. Q: I am in a serious relationship, but the invitation did not include "and guest." Can I bring him anyway?
A: No. Depending on the relationship you have with the couple, you can mention how happy you are with your new man. Then, cross your fingers and hope they extend the invitation. A single person's invitation should include "and guest," no matter the relationship or lack of. However, with budgets to consider, and maybe a nice selection of singles, the couple can be forgiven.
Final thoughts: It is an honor to be invited to a wedding (unless you're on the 'obligated' list). No matter, you are there to support the couple, not indulge yourself. If getting drunk is your thing, don't do it on their dime or time. Don't ruin the couple's day.
---
Helping Businesses and Individuals Find Success Through Better Communication and Social Skills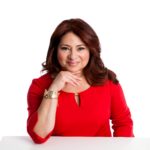 Rosalinda Oropeza Randall, Social Skills and Civility Presenter, Media Source, and author of "Don't Burp in the Boardroom."
Presentations are available to support HR policies, sales teams, up and coming managers, millennials & new-hire orientation process, service technicians, professional development events, conferences, college/university students, interns. For more information, please contact me, 650.871.6200.
© 2017 Rosalinda Randall. All Rights Reserved.