Parting With Your Stuff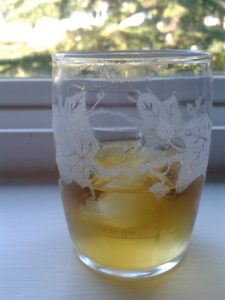 Getting Personal
Old vhs videos, a broken dresser, and speakers with stickers; that would make anybody cry, right?
Things can be replaced, but on the other hand, things hold memories.
For example, I have a small glass that belonged to my grandfather. He used this glass when enjoyed a spot of Ballantine's Scotch Whiskey. So, now and again (excuse me for a moment–be right back.) "Salud, Granpa." It is after 5 o'clock.
I've been trying to clean out the garage and rearrange the house since our sons were married. Since there are several items that are not being used, I decided to clean house. While pushing these items to the front of the garage for easy pick up, I felt alleviated. Our garage would finally look uncluttered. So far, so good. It all fell apart when Mike and Manny from Rhino's Hauling, in Redwood City, California, started lifting and placing these old and broken things into the truck. It's always difficult seeing your old possessions being taken away, especially when you have memories with them. However, it's important to move on and clear out some of the items if you don't use them anymore. Whilst it was sad, I'd definitely recommend that any homeowners decluttering their homes consider using a company that offers Cheap rubbish removals Melbourne, or wherever they live. This will make it easier to remove these items as they take them away for you.

I began sobbing. It wasn't that broken dresser I was crying about, it was the years that our sons stored their t-shirts and shorts in the old dresser. It was the stickers that our son used to decorate the old speaker. The memories of watching "Sword in the Stone" and "Peter Pan" (I saved those too).
Although our two sons are now married and I now have two darling daughters in-law, the memories of the best years of my life will never fade.
By the way, I detest when people tell me that my best years are ahead! I know that they'll be great, but they will never compare to the privilege, joy, and blessing of being their mother. That's the way it is.
I was fortunate that Mike and Manny understood and were sympathetic. In fact, Manny gave me some time with the video tapes before taking them to the back of the truck.
I shed tears as I write this; tears of mourning, tears of joy, and tears of happiness for our sons. I wish them and their wives as much "painful joy" as I have had the pleasure of experiencing.
What will I do with the extra space in the garage, you wonder? Either a workout area, or park a car.
Helping Businesses and Individuals Find Success Through Better Communication and Social Skills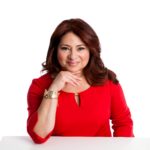 Rosalinda Oropeza Randall, Social Skills and Civility Presenter, Media Source, and author of "Don't Burp in the Boardroom."
Presentations are available to support HR policies, sales teams, up and coming managers, millennials & new-hire orientation process, service technicians, professional development events, conferences, college/university students, interns. For more information, please contact me, 650.871.6200.