Don't get caught being overexposed at work.
It's time to shed our winter coats, bulky boots, scarves…but wait, can shedding our winter wardrobe go too far?
Most workplaces in the United States have air conditioning, eliminating the need to strip down to our tank tops and short-shorts. Obviously, our summers can be extremely warm, so it's always a bonus when the office has an air conditioning unit to keep the room cool. If any workplaces don't have air conditioning, it might be worth them getting some installed. Perhaps this hvac Colorado Springs company could help any businesses located in that area. Keep employees cool this summer with a good HVAC unit.
Dress codes can vary by industry and geographical locations. There are parts of the country where a more laid-back look is acceptable, even encouraged. But, can it go too far?
[bctt tweet="If you aren't sure what is appropriate workplace summer attire, research online or ask a successful person." username="rosalindatweets"]
Does your personal workplace attire policy sound like this? "I'm comfortable…I don't see any clients anyway." While that could be true, what does management think of your comfortable look? Will they get the impression that you want to climb the ladder, be considered for new opportunities, or be the one they ask to step into a meeting to address clients?
Casual can quickly decline to grungy. Dressing down can be perceived as a lack of effort, laziness, foul-smelling, status quo attitude–probably not the perception a career-minded person wants to give.
Common sense should be used when selecting your summer workplace attire. For example, if you work in a day care center wearing tennis shoes and jeans makes sense. Wearing high heels and a tailored suit, does not.
Here are 11 ways to undo your professional image:
Lack of bathing. (A dip in the pool or ocean doesn't count.)
Greasy, don't-give-a-crap hair.
Complaining that you cannot focus on your work because of the heat. (Complaining won't change it, it will only annoy everyone around you.)
Whining about lack of sleep because of your poorly ventilated apartment.
Wearing sheer fabrics or peek-a-boo anything. (Don't run to HR when your coworker's eyes gaze upon you.)
Wearing tight-fitting tank tops with spaghetti straps, or strapless tops.
Exposing your midriff, belly button, booty cheeks, mile-long cleavage or upper thighs. (Using a mirror, bend over, reach…if you see skin, change.)
Male specific: tank tops, message t-shirts, Rico-Suave open dress shirt exposing chest, please don't.
Shorts. It can look sloppy and unprepared for leadership opportunities.
Flip-flops, especially when they're dirty and worn out. (Do your coworkers really want to see your toes or hear you shuffling down the hall? Do you need another reason? Safety! If you drop something or stub your toe, who are going to blame?)
Leaving early or arriving late because you had to hit the waves.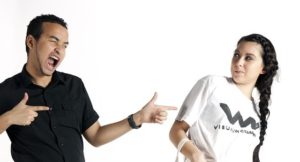 Wouldn't you prefer to have your boss notice you for your accomplishments and positive attitude, not your logo t-shirt or short-shorts?
[bctt tweet="#Biztip: What you wear represents the company, your industry, yourself." username="rosalindatweets"]
---
Helping Businesses and Individuals Find Success Through Better Communication and Social Skills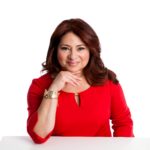 Rosalinda Oropeza Randall, Social Skills and Civility Presenter, Media Source, and author of "Don't Burp in the Boardroom."
Presentations are available to support HR policies, sales teams, up and coming managers, millennials & new-hire orientation process, service technicians, professional development events, conferences, college/university students, interns. For more information, please contact me, 650.871.6200.
©2017 Rosalinda Randall. All Rights Reserved.