If you have reservations about the relationship, don't save it until the day before the wedding.
There are some things that are best left unsaid, especially when it comes to someone's significant other. However, if you have facts or a pile of "red flags" that need to be shared with the bride or groom to-be, do so soon! If you have reservations about your relationship, don't wait until you are walking down the aisle in a beautiful gown from somewhere like www.winniecouture.com/stores/wedding-dresses-frisco-tx/. Speaking with your significant other can help alleviate any fears you may have about the relationship. Remember getting cold feet, or having wedding jitters are perfectly healthy; talking to your partner may be able to help.
If you decide to communicate your concerns, be prepared for anything! Their reaction can vary from "how dare you…none of your business…you're just jealous because I'm getting married and you're not…" to, "Oh my gosh, thank you, you're such a good friend…"
Here are 10 things you don't say to the bride just before the wedding:
So, you're sure he's the one?
Do you ever think about [insert old boyfriend's name]?
I don't know why you're getting married, anyway.
I was supposed to be in Vegas this week with all of my friends.
Is that how you're going to wear your hair?
I was shopping at a thrift store last week, and saw a dress just like yours.
Did I tell you? I made a couple of changes to the maid of honor dress; I'm gonna look so hot.
You know who is totally into your fiancé?
If you have a boy, I hope he looks like your father in-law…I'm gonna make sure I get a dance with him!
Like, everybody gets divorced; what will you do if it doesn't work out?
Lack of social skills, tact, consideration, and respect.
Unless you've discovered a horrible fact about either bride or groom, keep it to yourself.
Let's reverse the situation for a minute. Try putting yourself in the shoes of someone who is being questioned in the days leading up to the most important and special day of your life? You don't want to hear recommendations for divorce lawyers like Peters and May, even though your friend has heard and as the reviews attest, that they're meant to be really good and helpful when it comes to dealing with the separation of a marriage. Be respectful and think about the hurt you could cause someone. They don't want to hear about things like divorce before they're even married. So, make sure you think before you speak.
Click "here" to listen to my UK radio interview regarding the wedding breakup of Rory Mcllroy and Caroline Wozniacki.
Helping Businesses and Individuals Find Success Through Better Communication and Social Skills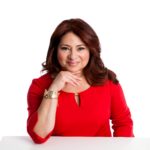 Rosalinda Oropeza Randall, Social Skills and Civility Presenter, Media Source, and author of "Don't Burp in the Boardroom."
Presentations are available to support HR policies, sales teams, up and coming managers, millennials & new-hire orientation process, service technicians, professional development events, conferences, college/university students, interns. For more information, please contact me, 650.871.6200.
photo source: office.com clip art