A professional atmosphere
doesn't equal a stuffy atmosphere. 
A simple greeting, a smile, holding the door open for someone, allowing someone to finish their sentence, or knowing when to keep quiet–these expressions are how we reveal ourselves to the world. On the other hand, being late, not returning a call, forgetting to say thank you, and poor table manners are relationship and business killers.
Manners and attitude have a direct and lasting impact on the success in any situation. Being civil and acting and speaking with tact are the key factors in building better relationships.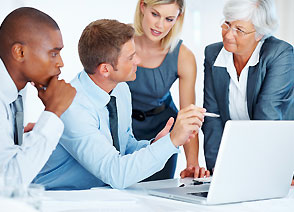 How would your company benefit?  
• Build and maintain a loyal client base by consistently delivering the kind of treatment customers rave about.

• Setting a standard and creating an environment where employees learn, understand and practice positive communication with coworkers and clients.

• Introducing a professional yet friendly communication standard that will help employees communicate more effectively with coworkers and clients. Hence, reducing misunderstandings, complaints, tension and lost time in productivity.

• Employees will gain confidence thereby developing a more positive attitude.
How would your institution and your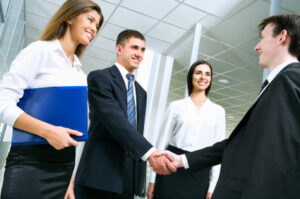 students benefit?
• Students will learn and become more aware of the professional vs. casual communication styles.

• Students will gain essential social and business skills to be able to confidently get ready for the business world.

• Students will stand out among the crowd.

• Your institution will gain the reputation of graduating well-rounded and well-prepared students.

Your institution can establish partnerships with local businesses for internship/hiring opportunities for your professionally-prepared graduates.      
With a modern and realistic attitude towards etiquette and its role in the modern era, Rosalinda Randall discusses real life approaches and solutions to everyday situations, all while maintaining the significance of time-honored traditions.
Rosalinda delivers her advice and expertise through workshops, public speaking engagements and books that are interactive, spirited, and sprinkled with humor. Partner with Rosalinda and to stand out positively.
She maintains that a subtle gesture or nuance can help develop or extinguish a relationship.  She offers options, not immovable rules.
ETIQUETTE IS AN ATTITUDE.
650.871.6200 | rosalinda@rosalindrandall.com