A Millennial's Point of View
I interviewed an up-and-coming millennial on entrepreneurship.
This week's featured guest is Jessica Washington, a beauty guide blogger and a recent graduate from St. John's University with a Bachelor of Science in Public Relations. She currently works as the Communications Coordinator at a youth-based non-profit in the DC Metro area.
Rosalinda: In your opinion, what does a millennial woman look like?
Jessica: Being a millennial woman is both a gift and a curse.
We're equipped with such powerful tools that previous generations weren't. With the popularity of social media and the ability to utilize the internet to leverage our own personal brand, we're unstoppable. But with that comes a price – we're generally expected to be much more innovative and skilled than previous generations.
Rosalinda: In proving your point, we met on social media and look where it has lead us. Is a millennial woman's personal pursuit any different than her predecessor?
Jessica: I noticed that collectively, we (millennial women) don't prioritize traditional gender roles. Although many of us do want to someday marry and start a family, that is not most of our end all be all (it definitely isn't mine.) Many millennial women want to "have it all," (career, family, social life, etc.) and it's so difficult because women must sacrifice so much to have it all.
Rosalinda: Does the millennial man have certain attitudes about millennial woman?
Jessica: I've been called uptight by a guy I dated for the fact that I don't drink at all, I don't party very often and I talk about work a lot. I've been criticized by another for admitting to not being the most domestic person. I'm sorry sir – but I really don't aspire to be Suzie Homemaker at 22 years old, I have a career to build. I know how to make basic meals, but trying to be the next Betty Crocker really doesn't interest me.
I once read a tweet – I don't remember exactly what it said but it basically implied that less women would be single if they would stay "in the kitchen" and stop "trying to be men." You can only imagine how that ticked me off – but that's another topic for another day.
Rosalinda: Yes. The topic of millennial dating and expectations is one we should explore. What does being an entrepreneur mean to you?
Jessica: In terms of being an entrepreneur – there are, of course many upsides. You get to be your own boss – but that can also be a bad thing. I would imagine that there is a tremendous amount of dedication and discipline that are required to successfully be your own boss, and to make your business as lucrative as possible. But if you've got those qualities, you're calling the shots. I can't imagine a better feeling than making all of your work decisions for yourself. Must be nice! (I hope to get there someday!)
Rosalinda: As your "predecessor", you are right in that starting, developing, maintaining, and growing your own business takes a tremendous amount of time. Personally speaking, and from experience, I could not have "done it all." And even given the opportunity, I would not have wanted to. As you brilliantly deduced, something must be sacrificed. Thank you, Jessica.
To connect, read more about Jessica Washington and learn about her services:
Website: www.jess-confessed.net
Twitter: @jessconfessed
To read Part 1: Amanda Suazo, please click here.
Helping Businesses and Individuals Find Success Through Better Communication and Social Skills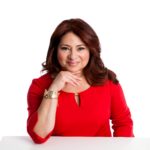 Rosalinda Oropeza Randall, Social Skills and Civility Presenter, Media Source, and author of "Don't Burp in the Boardroom."
Presentations are available to support HR policies, sales teams, up and coming managers, millennials & new-hire orientation process, service technicians, professional development events, conferences, college/university students, interns. For more information, please contact me, 650.871.6200.
© 2017 Rosalinda Randall. All Rights Reserved.