The Covid Test: 10 Ways You Can Be a Polite Patient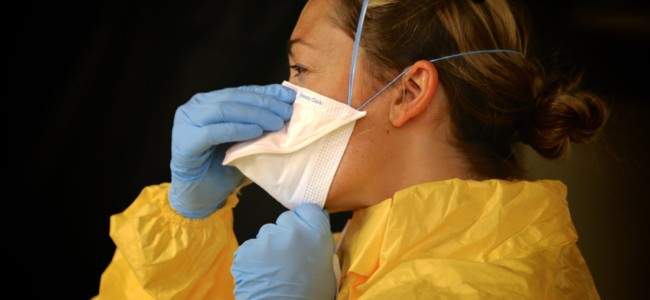 The covid test. Don't make an already sensitive and tense process unpleasant. 
Can little etiquette and civility can make the process less painful, for everyone?
Upon returning from an "essential" trip to Arizona, I needed a day of napping and relaxation, as I often do when I return from a trip. And as is recommended by the CDC, I have self-quarantined since my return. Because I was in Arizona during the second peak, I asked my doctor if she recommended I take a Covid test. "Yes, just in case." With no other symptoms but feeling a bit tired, I made my appointment.
Naturally, I wanted to know what to expect so I asked my friend, Nancy, who is a nurse. And of course, I had to check with the experts online (curiosity got the best of me) and found "…the nose swab lasts only three to four seconds…only one side is swabbed…" Uh, wrong! All you really need to know is, thousands of people have done it and survived.
Whether you are deathly afraid of having someone stick something up your nose or tend to gag easily, rudeness is not okay.
Here are 10 ways you can be a polite patient:
Arrive on time.
Have your driver's license and any other required identification out and ready to display, possibly twice.
Follow the guidelines: drive in as signs indicate, roll up your window as you approach initial check-in person, reserve questions regarding the procedure for the attending nurse or medical professional.
Do not take out your frustrations on the staff. Even with an appointment, delays happen.
Do not remove your mask until you are told to do so by attending professional.
A brief friendly greeting is just nice, and it can also put both of you at ease. Your attitude can make this sensitive interaction a more pleasant experience for both of you.
If there is a sign that states, "No photos," don't take a photo.
I can easily tell you to relax your throat and let your breath out to make the process tolerable. It certainly worked for me. However, tolerances vary. Find a way to help you relax during the procedure.
Once it's over, don't forget to say, "thank you" and slowly drive away, allowing the next car to move up.
If your employer paid for the Covid test, thank them.

Demonstrate a bit of compassion, respect, and gratitude for nurses and all medical professionals.
Here are a few important points that should compel us to be polite and cooperative towards the attending staff.
• They are doing a job that most of us would not want to do or could do.
• They are constantly in contact with people, some scared, some rude, and some possibly infected.
• They are sweating underneath the protective gear.
• They are standing and handling our germ-filled swabs.
• They have to answer the same questions a hundred times a day.
So, a polite disposition can make their day. It's a benefit for you too, because they'll be more relaxed and happy, making for a smoother and gentler procedure.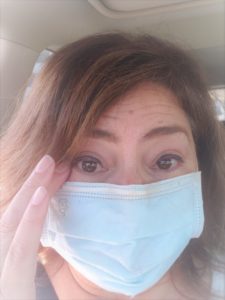 For me, the process was painless, leaving me a little teary-eyed along with a hint of an acidic taste in the back of my throat. And by the way, the nose swab is a ten-second proposition.
Whatever your viewpoint is about the Covid 19 virus, please do not mingle if you feel sick. Not unlike having the regular flu or cold, keeping your germs to yourself is courteous and considerate.
---
Related: The Gabe Saglie Show: Arizona Post-Covid, Travel Etiquette Tips, In-flight trends: https://www.youtube.com/watch?v=tHSVsT56jVo&feature=emb_logo
---
Rosalinda Oropeza Randall, Civility and Etiquette Expert, Media Source, and author of "Don't Burp in the Boardroom."
Media: For expert opinion and advice, please contact me directly (650) 515-0402
Television appearances: https://www.youtube.com/channel/UCOTjyUuQfDpxfzFv-org9Ww