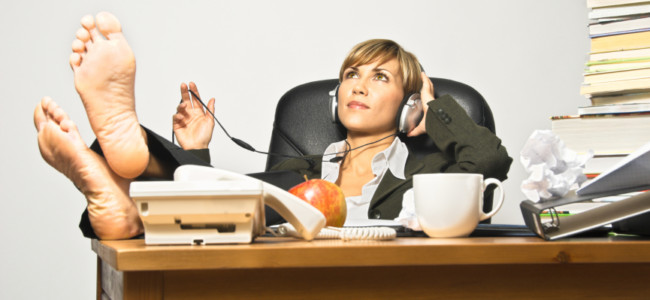 Hosiery in the Workplace
Hosiery is like make-up for your legs.
Q:  Is wearing hosiery outdated?  
A:   Depending on how conservative or industry you're in, wearing hosiery can provide a finished, polished look.
There are regional considerations as well.  Southern California is known to have a more casual attitude.  In the South, generally a more formal attitude, the almost unbearable humidity makes wearing hosiery impossible. If your legs are unblemished, you don't have visible tattoos, or protruding veins, on an occasion like a breakfast meeting, a casual lunch, or on casual Friday, you may be able to get away with bare legs.
Additional considerations:
If the skirt or dress is described as a suit, then hose would be worn. 

If you're going on an interview, traveling, presenting, or meeting a client, consider wearing pantyhose.
To appear more confident, experienced, and professional.

No flip-flops, strappy sandals, or sexy Frederick's of Hollywood heels of course.

If you are exposing your toes, be sure that you've cleaned the gunk from under your toe nails or have a neutral color polish. Rhinestone-gilded toe nails are for weekend wear.

Depending on the length of dress/skirt, shoes style, shimmer on bare skin, can call unwanted attention; too sexy. 

Follow the lead of women in management.
My take:  Check your company's policies and procedures manual.  Speak directly to HR, your immediate supervisor, or a more experienced female counterpart for guidance.
What is your goal?  Are you striving to advance your career? Do you want to be taken more seriously?  Will this image enhance your professional presence?  Do you want to be prepared for the unexpected career opportunity?  
If you find pantyhose cumbersome and too tight, try thigh-highs.  You can be the one to raise the bar when it comes to professional attire.  
Helping businesses and individuals find success through better communication and social skills.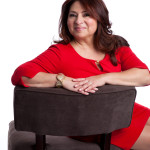 Rosalinda Oropeza Randall, Social Skills and Civility Presenter, Media Source, and author of "Don't Burp in the Boardroom."
She also offers customized presentations geared for specific audiences including: Startups, IT Professionals, Service Professionals, Sales Professionals, New Hires, Millennials, and an entire series for College and University students and athletes moving from the classroom into the workplace.. For more information, please contact me. 650.871.6200.
© 2017, Rosalinda Randall.