The tech industry is always on the cutting edge. They've even found a way to expedite the "dating" process by skipping the customary first two dates and getting to the third–right down to sex.
If you don't know what I'm referring to, it is this: Newsweek article by Nina Burleigh, entitled, "Tech Bros Brought Trafficking Victims by Using Amazon and Microsoft Work Emails"
The article states, "And some studies suggest that the tech sector, overwhelmingly male and requiring long, lonely hours (boo-hoo) on computers, has more avid consumers of prostitution than many other fields.

In the Seattle area, brothels even advertise their proximity to Microsoft headquarters on the Backpage.com site: "New Open Mind Asian Hot Sweet Pretty Face Nice Body Top Service (Bellevue-Redmond near Microsoft)…"

A study commissioned by the Department of Justice found that Seattle has the fastest-growing sex industry in the United States, more than doubling in size between 2005 and 2012."
[bctt tweet="Has our #AmazonPrime mentality permeated into every aspect of our lives, including sex? #relationshipstatus #techindustry #workplacebehavior #loveforsale" username="rosalindatweets"]
Consider this:  Have we become so "busy" that we can't invest time in getting to know someone?  Have we become so disconnected that we don't know how to connect? Is there a cultural component where this practice is not out of the ordinary?
12 perks of ordering "a date" online:
1. No fuss about where to meet, pick up or drop off.
2. Rejection is highly unlikely.
3. You don't have to be concerned whether you'll "click."
4. It'll probably be cheaper than dinner and a movie (in the long run).
5. You can avoid the dull getting-to-know-you conversation.
6. You don't have to act like you care about her life, family, goals…
7. The awkward moment where you have to say, "I'll call you," is not required.
8. No fear that she'll want to linger. No doubt she has another appointment.
9. You don't have to remember to open her door, help her with her coat or tell her how lovely she looks. Gentlemanly customs are not required.
10. She'll tell you how fabulous you were, even if you weren't.
11. Before you take selfies for bragging purposes, ask. It could be extra.
12. You can talk only about yourself and she'll love it!
Note: I often use sarcasm and/or humor to make a point, scoff or highlight absurdity–as I have in the above "list of perks." Ordering "sex" online is a very serious and illegal practice.
Attention men in the tech industry:
√ If lack time is a reason for going the sex-for-hire route, reevaluate your job and lifestyle.
√ If you lack confidence or social skills, call me. Or, have your company call me. I provide workshops as well as private sessions.
Final thoughts: Ordering sex online even when done in private or on one's personal computer is illegal, it can be dangerous for both parties involved, and damaging to the woman if she has not chosen to perform these duties, but forced.
Disclaimer: My advice is general and may not suit your particular situation. Additionally, to keep it brief, my answers are basic. Lastly, there is always more than one way to handle a dilemma.  Copyright 2018, Rosalinda Randall. All Rights Reserved
---
Combating Rudeness and Helping Businesses and Individuals Build a More Respectful Workplace Through Social Skills, Effective Communication, and Modern Business Manners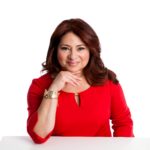 Rosalinda Oropeza Randall, Social Skills, Communication Skills, Business Etiquette Expert, Media Source, and author of "Don't Burp in the Boardroom." Trained in Sexual Harassment & Business Ethics.
Presentations are available to support HR policies and harassment compliance, address concerns, or to avert potential inclinations – Up and coming managers – Millennials – Interns – New-hire orientation process – Layoffs to help prepare them for interviews – Professional development events or conferences – College/university students.
For more information, please contact me via email, or by calling 650.871.6200 before a dilemma turns into front page news.
©2017 Rosalinda Randall. All Rights Reserved.