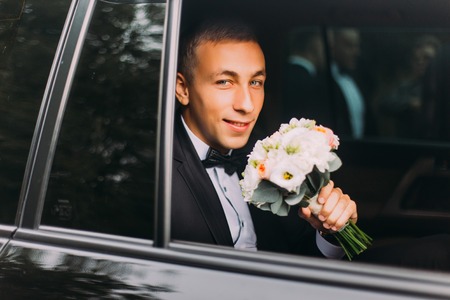 Wedding Gift Etiquette
Trends, some remain and are embraced by society; while others are awkward.
The most recent wedding gift trend of requesting "gimme da money" instead of a gift is becoming more common. Have you seen"Monetary gifts are appreciated" on the invitation.
Is requesting money appropriate?
Why not, other people do it.

We have everything we need.

We'd be able to stay in a better hotel on our honeymoon.

We could use it to upgrade our kitchen.

It'll make up for the overpriced caterer.

We can have a baby now…and the list goes on.
Asking for hard-cold cash seems a bit crass, especially for older generations. Consider a web site where guests [who choose to] can contribute towards a wedding gift: dancing lessons, hot-air balloon ride, pre-paid meals at restaurants, beauty treatments, etc. This allows guests to go through the process of selecting a gift that the couple really wants, and guests know how the cash was spent. Some couples include a links to their favorite charities.
My take: With so many couples living together prior to getting married, or having lived on their own, they have everything they need. They days of "starter items" is over.
Registries are for the guests' convenience, not a requirement; it takes the guessing out of the gift-buying process. If you are feeling whimsy or see something that you believe the couple must have, go for it.
For the couple: Do keep in mind that when it comes to wedding gifts, "It's the thought that counts." People usually think about what a new couple might need, and then give presents accordingly. Moreover, if you're a couple with cheeky friends, you should not be surprised if you just receive vouchers full of gag gifts like adult toys and viagra pills for your honeymoon. That's just how friends are sometimes. Also, not everyone has the kind of budget that allows them to pay for your hotel upgrade. Sometimes, less is more, and a personalized gift from somewhere like Craft & Oak can show that your guest really thought about what you might like and put a lot of effort in. It takes a lot more effort to think of a meaningful gift than to just give an envelope of money, so appreciate all the gifts given to you, even if it wasn't what you specifically asked for.
As for the exotic matador statue from Aunt Matilda, either use it as a conversation piece, tuck it at the back of a closet (handy enough to display when Aunt Matilda comes over for Thanksgiving dinner), or give it away — after you've taken a photo of it and send it off to Aunt Matilda.
Helping businesses and individuals find success through better communication and social skills.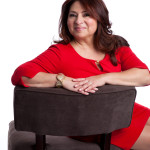 Rosalinda Oropeza Randall, Social Skills and Civility Presenter, Media Source, and author of "Don't Burp in the Boardroom."
She also offers customized presentations geared for specific audiences including: Startups, IT Professionals, Service Professionals, Sales Professionals, New Hires, Millennials, and an entire series for College and University students and athletes moving from the classroom into the workplace.. For more information, please contact me. 650.871.6200.