12 Ways to Get a Bartender's Attention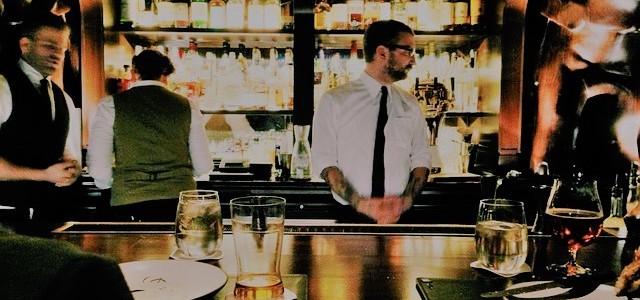 12 Ways to Get a Bartender's Attention
Good manners get you better service.
Old-school bartenders sometimes played confidant to the lonely-hearts, a therapist for those with relationship dilemmas, and an old friend to the regulars.
Bartenders can make you feel special by recalling your drink, your name, and how rotten your boss is.
A smart bartender possesses and practices basic social skills. Usually a win-win relationship for both bartender and customer. If they are a great bartender, they will, of course, take courses like rsa training melbourne so they are responsible behind the bar in serving drinks to their clientele, they will also know what they are doing and can shed knowledge on the drinks they are serving, creating an all-round good customer service in a safe and relaxing way for all to enjoy.
Then, you have those customers who treat the mixologist as a mere servant. Why?Bartenders (and servers) remember faces, attitudes, and poor tippers.
12 Ways to Get a Bartender's Attention:
Don't snap your fingers at your bartender.
Tip. Especially if you had all kinds of special requests or have hung out in the same chair for hours.
Many bartenders have the police on speed-dial.
If you are cut-off, don't argue. (See #3)
Don't hit-on your bartender. Don't read into their friendliness.
If they get your drink wrong, don't make a scene; ask for replacement.
Don't offer to buy the next round and then disappear when the bill arrives.
Say, "please" and "thank you."
If you spilled someone's drink, offer to buy them another.
Don't shush people because you want to take a call. Take it outside.
Don't get in the bartender's face; you've just been figuratively placed at the back of the line.
If you notice something illegal or threatening, report it to the bartender.
Helping businesses and individuals find success through better communication and social skills.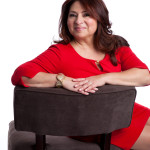 Rosalinda Oropeza Randall, Social Skills and Civility Presenter, Media Source, and author of "Don't Burp in the Boardroom."
She also offers customized presentations geared for specific audiences including: Startups, IT Professionals, Service Professionals, Sales Professionals, New Hires, Millennials, and an entire series for College and University students and athletes moving from the classroom into the workplace.. For more information, please contact me. 650.871.6200.
© 2017, Rosalinda Randall.