"There's nothing positive about working on a holiday. It sucks!"
Maybe so, but a new perspective and attitude can make it suck less.
Whether you're new to the company or it's just your turn to work the holiday, make the most of it and do it with a positive attitude. Why not? Your option is to be a grump and whine to your coworkers the week before and the week after. If you were not aware of the various holidays allowed by your company and the government when you start work, you may want to check out the 2021 Federal Holidays list for future reference, so you can plan accordingly.
You can look at it as an opportunity to showcase your willingness to be of service to the company and to fulfill the task responsibly and professionally.
Don't be that employee that takes advantage because the boss is on holiday. Or, who succumbs to the it's-the-holidays or "they owe me" attitude. You know the ones. They do their holiday shopping online, they arrive late or leave early, they takes long lunches, or hang out in the lunchroom all day because "no one will notice." #nointegrity
"When we no longer can change a situation, we are challenged to change ourselves." – Viktor E. Frankl
Here are 6 ways to make the most out of working on a holiday:
Because things are usually more low-key, use this opportunity to get to know the people you work a little better. Especially management.
You'll score points with the boss. A cooperative employee is a valuable employee.
You can complete your tasks quickly because there will be fewer phone calls and no meetings. This gives you time to plan ahead, jump start on the next task, or learn about other departments within the company.
Purge and clean out your emails and desk drawers, remove old photos/décor from your cubicle, and why not do the same in the lunchroom; everyone will take notice.
Follow-up with anyone whose emails, phone calls, and texts you ignored or meant to get back to. With an apology of course.
Self-evaluation: What have you done to improve your job skills? Have you demonstrated traits that could earn you a promotion or a great job performance evaluation? How are your soft skills? Do you get along with your coworkers? Is it time to make some adjustments to your professional image?
For those whose jobs are more hectic during the holidays demanding a higher level of peak performance, hence, none of the above applies. Who are some of these holiday workers? Law enforcement, emergency-responders, hospital staff, hotel and airport employees, public transportation drivers, football players, front of camera and behind the scenes television employees, and restaurant staff. For them working on a holiday is the norm.
[bctt tweet="Make working on a holiday work for you. Look at it as paying your dues-everyone's had to. #attitude #careeradvice" username="rosalindatweets"]
Combating Rudeness By Helping Businesses and Individuals to Overcome the Barriers Between Generations, Genders, and Cultures with Social Skills and Modern Business Manners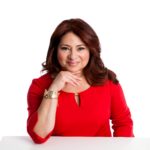 Rosalinda Oropeza Randall, Social Skills, Mindful Communication and Business Etiquette Speaker, Media Source, and author of "Don't Burp in the Boardroom."
Presentations can help support HR policies, address concerns, or to avert potential harassment tendencies – Prepare up and coming managers – Guide millennials – Interns & New-hire orientation process – Layoffs to help prepare them for interviews – Professional development events or conferences – Association certification requirements – College/university students.
For more information, please contact me via email, or by calling 650.871.6200 before a dilemma turns into front page news.
©2017 Rosalinda Randall. All Rights Reserved.