Will returning to work feel like the first day of school?
As workplaces begin to reopen, they will have to follow state and local guidelines relating to Covid19. Now, if a company wishes to establish additional protocols, it is up to them to make sure every employee is made aware. This will help diminish or avoid conflict among their staff.
The Human Resources department as well as management must be provided with clear methods of managing initial infractions as well as establishing consequences for these infractions.
Creating, imposing, and enforcing company protocols will vary. Not all companies are alike. For example, lack space for proper distancing, not able to stagger schedules, or common area is small. Additionally, there will be employees who are hesitant and even scared to return to work. Following your state's workplace laws, common sense and practicality will play a role in creating company guidelines while ensuring that employees feel heard and protected. Not an easy task.
Here are 7 common workplace routines that employees and employers will have to reexamine:
1. The Elevator: Can employees opt for stairs?
Will employers specify a maximum number of riders allowed at one time.
Will employers require riders to use a mask?
Will anyone volunteer to push the button or hold the door open for someone?
2. Lunch Room and Common Areas: How much will an employer be required to spend on sneeze barriers, sanitation services…?
How will employees feel about assigned coffee break schedules?
Who will decide who and how many employees are allowed? How and who will enforce it?
How will employers manage outside visitors?
Hands on the coffee pot handle, refrigerator door, complimentary bagels, the creamer, etc., how will they keep these sanitized?
3. Restrooms: This is a place, where size does matter.
• To maintain social distancing, every other stall and/or hand-washing station needs to be blocked.
• Limited sink space will become a problem if someone lingers because they feel better if they sing the Happy Birthday song twice.
• Ban hand air dryers. This device while saving a tree, sucks in ambient air and pushes it right back out at you exposing you to microbes.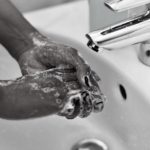 4. Meetings: The ongoing question of whether most meetings are necessary may finally be answered.
• Will they continue to use online video?
• Will they hold two separate meetings to allow space for social-distancing.
• Will they use internal email more often?
5. Work Spaces: Is stopping by someone's desk to say hello a thing of the past?
• When you approach someone's cubicle or space, maintain some distance. If it's not enough, they can politely inform you of their preference.
• Be prepared with a mask in case a coworker requests that you wear a mask during your conversation.
• Do not touch! Keep your hands to yourself when you're in someone else's space.
6. Normal Bodily Functions: Not everyone will be ready to throw caution to the wind and resume life as we knew it in before the Coronavirus. Some people will remain on high alert for months, which can quickly become an annoyance to those around them, especially if they freak out when someone clears their throat or openly yawns.
• A cough. Could it be that something went down the wrong pipe?
• A sneeze. Could it be due to allergies or a dusty office?
• Clearing of the throat. Could it be a nervous habit?
• You overhear someone complain that they are hot; run, Covid fever!
• Should we ban laughter? Laughter can release bacteria. So can breathing.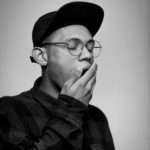 7. Greetings: People say that the time-honored tradition of the handshake is gone forever, as is the high and low-fiving. In fact, some experts in the medical field are recommending we end these customs forever. Do you agree?
Whether you choose to fist bump, elbow bop, or foot tap, keep in mind that not everyone will be on board. Additionally, these greetings infringe on the six-foot social distancing rule.
We will all need to use a little common sense. If someone's hands are full, the fist bump and elbow bop are not recommended. Similarly, if someone is wearing high heels or exquisite lamb's skin loafers, they might be hesitant to rub against your well-worn sneakers.
Needless to say, there will be awkward situations. How we handle them is the challenge.
• Don't get upset if someone declines your physical greeting.
• Politely explain that you wish to maintain social-distancing.
• Let your friendly tone of voice and pleasant facial expression do the talking.
8. Social Gatherings. Are coworker baby showers and retirement parties a thing of the past?
Some employees may be jumping for joy if these types of gatherings were cancelled.
Guidelines will have to be in place to ensure space between attendees.
Contact may be unavoidable as employees take from the same cake or lick their fingers leaving their germs behind.
Whether you agree with the state's rules or your employers guidelines, remember that they are temporary (at least I'm counting on that). This will require all of use to have a little patience and focus more on getting our job done. Circumstances change, but our work ethic doesn't have to.
---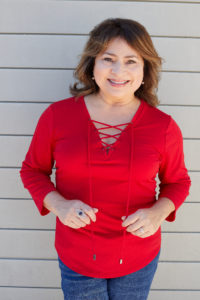 Rosalinda Oropeza Randall, Civility and Etiquette Expert, Media Source, and author of "Don't Burp in the Boardroom."
Media: For expert opinion and advice, please contact me directly (650) 515-0402
Television appearances: https://www.youtube.com/channel/UCOTjyUuQfDpxfzFv-org9Ww