Unless you're still in high school, break up with some class not crass.
Breaking up is hard to do…can't we give it one more chance?
Old-school break-ups generally took place face-to-face. Maybe a phone call.
Today, a break up can be done with a push of a button, in the middle of the night (when the chances of hearing back are slim).
Now if the guy/girl is a borderline psycho or have a history of going crazy when they don't get their way, breaking up via a text or IM is a consideration, even recommended. Another option is to have the conversation in a public place, have a friend standing by, and be as kind as possible. This is when your social skills should kick in.
11 immature ways and reasons to break up unless you're still in high school: (no offense high school students)
via text
via email
a middle-of-the-night phone call
a call when you know she/he is at his uncle's funeral
when they're at work or in surgery
when you're with your new girlfriend/boyfriend
when you are in a loud place, like a club
when you've been drinking
after you just get engaged to someone else
pre-vacation break up so that you are guilt-free to roam around
breaking up is your go-to solution for everything
the day before their birthday, holiday, wedding
Final thoughts: Doesn't a person deserve a face-to-face break up, especially if you've been in a face-to-face position in the bedroom?  Or at the very least a real live phone conversation?  Oh, you don't want to deal with the drama of it all? Sounds like you waited longer than you should have to break up.  Besides, it's polite, respectful, and mature.
Helping Businesses and Individuals Find Success Through Better Communication and Social Skills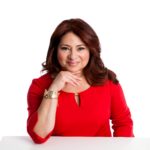 Rosalinda Oropeza Randall, Social Skills and Civility Presenter, Media Source, and author of "Don't Burp in the Boardroom."
Presentations are available to support HR policies, sales teams, up and coming managers, millennials & new-hire orientation process, service technicians, professional development events, conferences, college/university students, interns. For more information, please contact me, 650.871.6200.
©2017 Rosalinda Randall. All Rights Reserved.