Business Etiquette: Building a Professional Image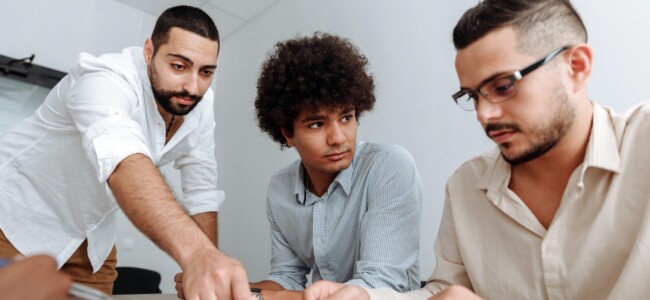 Business Etiquette: Building a Professional Image
Business etiquette training is on the rise to help employees build or polish their soft skills.
Establishing yourself as "professional" doesn't only mean dressing appropriately. It is deeper than that, more effective, and longer lasting.  What is it?
Building or Upgrading Your Reputation | 6 Ways to Get Started
1. Be Reliable: Keep your word. Make a commitment, keep a commitment. If you can't, notify the individuals involved immediately.
2. Be Responsible: Become aware of company policies. Own your mistakes. Avoid making excuses.
3. Be Humble: Know when to ask questions or clarifiy. Admit you don't know or aren't sure. Be ready to apologize.
4. Be Cooperative: Act for the good of the department. Offer to help when you aren't working on your task. Have a pleasant disposition.
5. Be Respectful: Listen to other people's opinions. Take pride in your appearance. Show interest in what others are saying. Speak in a tactful manner. Show consideration to coworkers' time.
6. Be a Person of Integrity: Practice all of the above, even when no one is looking. Care about how you interact with others.
"Why should I care about all that stuff? It's old-school." Well, because you may be limiting your promotion opportunities. You might be missing out on creating or establishing  relationships that can add to your professional career. And, choosing to be 'that' individual, who adds or brings unpleasantness with them, rarely helps their career.
Business etiquette knowledge will give you confidence in interacting with all levels of individuals and situations.
Related: 6 Bad Business Behaviors
---
Etiquette Expert, Author, Media Source  | Actor
Serving as an expert source for media. Imparting advice to businesses, private sessions, and the film industry. Available to hold virtual or in-person etiquette training to prepare individuals/college groups for job interviews, networking skills, soft skills, dining etiquette for all ages, refresh communication skills, professional presence…Or, to address specific concerns.
Film industry:  Fine-tune actors' etiquette skills for roles.
YouTube: Rosalinda Oropeza Randall
Instagram: rosalinda_randall
Facebook: Rosalinda Oropeza Randall
IMDb: Rosalinda Oropeza Randall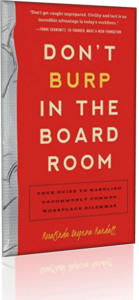 AVAILABLE at Amazon or Barnes and Noble: "Don't Burp in the Boardroom", "Keep Your Distance!"
© 2023 Rosalinda Oropeza Randall