If it's public, good manners are required.
Picture it; you've arrived to your hotel destination. Ready to go into "relax" mode, you both grab your swimsuits and take the walk down the corridor when you spot the pool. It's empty. You don't care because you're headed for the bubbling, steaming hot tub.
As you approach, you hear boisterous voices and laughter. You open the gate and turn the corner; you see the tub you've been yearning for; filled with people.
You approach, but no one cares or sees you. You wonder if there is a little spot left, for two. (Even if there was, would you really want snuggle up to them?). Still, no one looks up.
You decide to buy a little time, thinking that they'll leave soon. The array of bottles and glasses indicate that they've been there for ages. 27 minutes pass, you walk away.
9 Hot Tub Etiquette Tips:
If people are waiting, abide by the twenty-thirty minute rule. (Didn't you learn about "taking turns" in elementary school?)
Never take glassware near the pool area. It could be your foot that will require bandaging.
Keep your voice down. You aren't the only guest. (And you're probably not as interesting as you think.)
Keep your clothes on. (Duh!)
Feeling romantic? Take it your room.
Keep the topics of conversation family friendly. (Even at an adult resort; they have their own love-chat going on.)
Sometimes conversations blossom with other guests, but catch a clue if they want to be "alone" or use this time to relax.
Keep your child(ren) under control.
Don't dunk your pet.
Hotel amenities are there for EVERYONE to enjoy, not just your family. I get it, you're on vacation and you want to let loose and relax; so do the other guests. Good manners and consideration is required when you travel.
When you spend a weekend away, there are always going to be other people who want to make the most out of the hotel luxuries, like the hot tub. But if the hot tub is the only reason why you want to go on vacation, then wouldn't it be easier to look for something similar to these hot tubs parker co products, so you can enjoy the same amount of relaxation from the comfort of your own home? That's right! You can even buy your own hot tub for your garden now, so you don't have to stick to the etiquette that you would in a hotel. But of course, they must be followed if you decide to take a break from your daily life.
You don't want to deal with other people? Rent a villa. Rent a private home. My husband and I do that almost everywhere we travel. VRBO.com is one of my favorite sites for vacation home rentals. Sometimes, it's less expensive than a hotel room and definitely more private.
Helping Businesses and Individuals Find Success Through Better Communication and Social Skills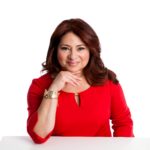 Rosalinda Oropeza Randall, Social Skills and Civility Presenter, Media Source, and author of "Don't Burp in the Boardroom."
Presentations are available to support HR policies, sales teams, up and coming managers, millennials & new-hire orientation process, service technicians, professional development events, conferences, college/university students, interns. For more information, please contact me, 650.871.6200.
© 2017 Rosalinda Randall. All Rights Reserved.