How to be a good mother in-law
Taking a step back and adjusting to a new role can be challenging.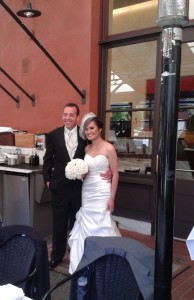 My personal side:
Sadness and joy fill my heart.  Sadness creeps in when I think of the years I had with my sons.  From the treasured moments when I changed their diaper to the jaw-clenching moment when I saw my youngest ride away on his motorcycle and the oldest leave for The Citadel Military College all the way in South Carolina.  No one warned me that it would be so sad.
And now, they are both married.  In fact, they were married within one month of each other.  
Since their birth, my mom would always remind me that they were not mine; I was raising them for someone else.  I always tried to keep that in mind, slowly letting go a little more with each passing year.
Years before they were married, I created a set of boundaries for myself to prepare myself for the role of mother in-law. I didn't necessarily love these self-imposed boundaries, but to ensure that I wouldn't become over-protective, clingy, needy, bossy, or dreaded, I needed to follow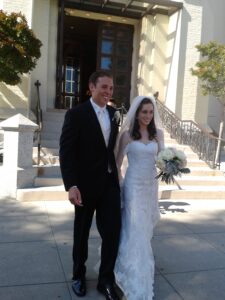 these rules.
Now that they are married men, I created a new set of rules to ensure that I do not become a "mother monster in-law".  I've had the perfect role models, my mother, Dirce and my mother in-law, Effie.  So I have no excuses.  
Disclaimer:  These rules are not for everyone.
It is not necessary to comment all of the time.

Do not push my recipes on her.

If they ask for my opinion, keep if factual, kind, and brief.

Do not get involved in their conflicts.

Do insist on bailing them out; it's disrespectful to them.

Do not buy trinkets for their home because I think they'll like it.

Invite them over for dinner with no strings attached.

If they don't want to take home leftovers, don't insist.

Ask about their jobs, their friends, their activities.

Let her cook in my kitchen; give up a little control.

Ask her about her family and friends.

Call her occasionally, just to chat.

If I call my son, and his wife answers, chit-chat with her before asking to speak to him.

When I call (not too often), always ask if it is a good time for them.

Do not ask them about having children.

Tell her that I love her.
Please share your "how to be a desirable mother in-law" rules.
Final thoughts:  It can be very difficult to suddenly keep your mouth shut when you've had the license to speak openly to your son.  However, a wise woman (my mom) once said (well actually many times), "You must always treat your daughter in-law with respect if you don't want to lose your son."  Sounds rough, but I believe it is true. 
This doesn't mean that I become invisible, a mute, or submissive to her every desire–not at all.  It simply means that I do not treat them as children.  I speak, listen, and communicate as I would any other adult in my life…and naturally I will continue to hug and smooch.  Treating my sons as adults will not be difficult.  
Helping Businesses and Individuals Find Success Through Better Communication and Social Skills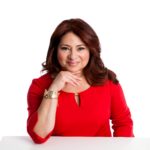 Rosalinda Oropeza Randall, Social Skills and Civility Presenter, Media Source, and author of "Don't Burp in the Boardroom."
Presentations are available to support HR policies, sales teams, up and coming managers, millennials & new-hire orientation process, service technicians, professional development events, conferences, college/university students, interns. For more information, please contact me, 650.871.6200.