LBGT Etiquette
"Treat others as you would like to be treated."
Does demonstrating good manners differ when you are around certain people, a particular location, or time of day? Silly, isn't it?
Even if you have an opinion about whether someone is living their life "correctly", it is ultimately their life to live as they choose. My opinion should not dictate how I treat someone.
I recently ran across Mr. Steven Petrow's Gay and Lesbian Manners web site. I became intrigued. No, not about what the latest etiquette rules were for the gay community, but about how different the rules could be from "straight" manners.
The fact is that gay relationships are no different from straight relationships – they're both two people who love each other and it doesn't matter what their gender is. The old argument that it's Adam and Eve, not Adam and Steve doesn't hold any water, especially when it comes to these adam and eve cock rings that either a gay couple or a straight couple can use. However, whilst gay and straight relationships are no different, in reality, many members of the LGBTQ+ community are still discriminated against. This is why it is important for people to educate themselves on so-called "gay etiquette".

Here are few questions from Mr. Petrow's website, posed by his readers:
Q: " …invited to nephew's gay wedding…I'm opposed to gay marriage…what should I do…?"
A: "If you think your nephew is aware of your views, then by inviting you to his wedding, it's pretty clear he feels close to you nonetheless. I often say that family trumps politics, so I'd hope you could be present for this important event in his life without having to wave the flag against gay marriage. However, if you don't feel you can keep your mouth shut, or think that you'd be a hypocrite, definitely decline the invitation."
Q: "I think my kid is gay…can I ask him?"
A: "Believe me when I say this is a great message for all young people to hear. As an example, my mom often invited a gay colleague of hers to dinner when I was a teen-and before I was out. And when I was ready to talk, Dr. Scrivener became a mentor. You could even discuss some of the LGBT characters or actors on TV and make it clear that you support diversity of all kinds.
Asking open-ended questions may be a way to build up to a conversation, but you don't want to pressure your child in any way. Rely on vague questions like "Is there anything that you'd like to discuss with me that we haven't talked about?" or "I see you have some new friends. What are they like?"
Finally, consider attending some PFLAG meetings yourself so that you become more aware of LGBT issues in general, and in particular of how to help your son or daughter should she or he decide to come out to you. I wouldn't tell your child you're doing this, however."
For more Q and A, please click on this link: Gay Manners: Everyday Manners
My take: After spending some time reading about LGTB manners, I was right, there isn't a difference in how you should treat others. People are people.
If you have a religious reason for disapproving of LGTB, that is fine; it is a free country. I believe in having opinions; even if it is disapproving of, or just plain don't like someone. Even more importantly, I believe that you should not 'act' on your disapproval or dislike. That is where social skills, communication, tact, civility, respect and grace are put into practice.

Helping Businesses and Individuals Find Success Through Better Communication and Social Skills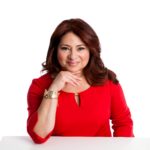 Rosalinda Oropeza Randall, Social Skills and Civility Presenter, Media Source, and author of "Don't Burp in the Boardroom."
Presentations are available to support HR policies, sales teams, up and coming managers, millennials & new-hire orientation process, service technicians, professional development events, conferences, college/university students, interns. For more information, please contact me, 650.871.6200.