Celebrity break-ups.
Recently, I received a surprise call from a popular sports talk radio show "Talksport" in the UK inviting me to comment on the recent breakup of Rory Mcllroy and Caroline Wozniacki.
To listen: May 22 talksport.com with Mike Graham (please forward to 19:30)
Topic:  Did Mr. Mcllroy handle the situation well?  In my humble opinion, he did. He did so in a very respectful and professional manner. He was considerate of Ms. Wozniacki, and kept things private and factual.
The guest that followed made an inciting remark; that is, in my opinion. It was something to the effect that we'll know who jilted who by watching how he plays the game this week.
So, the fact that he did well, indicates what?  Tsk, tsk, purely speculation and scandal-generating.  No one but the formerly engaged couple really knows what happened, and knows how they really feel about it.
Mike Graham, a big American thanks for being so charming.
Helping Businesses and Individuals Find Success Through Better Communication and Social Skills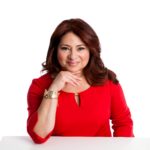 Rosalinda Oropeza Randall, Social Skills and Civility Presenter, Media Source, and author of "Don't Burp in the Boardroom."
Presentations are available to support HR policies, sales teams, up and coming managers, millennials & new-hire orientation process, service technicians, professional development events, conferences, college/university students, interns. For more information, please contact me, 650.871.6200.
©2017 Rosalinda Randall. All Rights Reserved.
photo source: www.twtrland.com