Improve online engagement; how you connect, reply, and what you share can help or hinder your image and potential relationships. This is also the case for businesses; the content on their website can help or hinder the amount of engagement it receives, read more here about what you can do to boost enquiries for example.
When a potential employer sees the astounding number of contacts you have, they don't think, "Ooh, he's popular, let's hire him." They are looking for the bigger picture. Your online image includes all social media networks.
Your online image is critical when you're looking for a job, changing jobs, being considered for a promotion, or dating someone new. If you're looking to bolster your social media followers, you may wish to enlist help from a dedicated account manager to help grow your likes, followers, and social exposure.
Whether you have only 11 or 511 contacts, there are a few things to be mindful of–that is if you are concerned with your professional image, particularly on professional sites.
If you see someone who works at a company that you are interested in, send them a private message, introduce yourself, and ask them about the company, how they like working there, etc.. That is way to begin a conversation without being too forward or making it all about you. If you do not receive a reply, move on.

Do not point-blank ask someone to get your resume to the right person when you've never had any prior communication. Try "I am looking for "x" type of position…do you have any suggestions?" You want to give the person a way out.

Just because you receive a request to "connect", does not mean you have to accept. I have several people that I do not want to be associated with. If someone insists, politely decline.

Review your profile regularly, check for messages and reply.

Do not pester someone if they do not respond or if they decline to connect.
If someone agrees to share your resume, or provide you with information or leads, always send a private note expressing your gratitude. Also, make sure that your resume is worth sharing – for this, you might want to speak to Arc Resumes (you can find them at arcresumes.com). If someone is putting their neck on the line, make sure it is worthy of it.

Maintain a positive attitude. If you are drunk or in a grumpy mood, don't post that day.

Find ways to help others. A simple way is to "like" or comment on articles their posts.

If you join a conversation, be sure to read prior posts before leaving a comment.

Clean up your posts, likes, photos, groups. (Be prepared to answer to any unfavorable posts during an interview.)
Maintain a civil tone. If you disagree with someone's comment, ignore it or if you must address it, wait a couple of hours. Then determine whether it's worth commenting on. How will it help? (This especially applies professional platforms.)
Upload current and professional-looking photo ("Professional" being key. Leave the photo of your lovable kitty or of you in Cabo sitting in a bar for your social platforms.)
Helping businesses and individuals find success through better communication and social skills.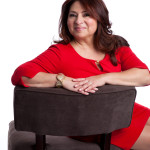 Rosalinda Oropeza Randall, Social Skills and Civility Presenter, Media Source, and author of "Don't Burp in the Boardroom."
She also offers customized presentations geared for specific audiences including: Startups, IT Professionals, Service Professionals, Sales Professionals, New Hires, Millennials, and an entire series for College and University students and athletes moving from the classroom into the workplace.. For more information, please contact me. 650.871.6200.
© 2017, Rosalinda Randall.