What does being professional look like?
Dressing the part can make you look professional. Having a particular title can make you look professional. Driving an expensive car make you look professional. Hiring coworking private offices can make you look professional. But these are all things that can easily be taken away.
You can be professional whether you have an entry-level job pushing a broom or a mid-level management position. Because what makes a person "professional" is how they conduct themselves.
A professional is reliable: They don't call in sick when they're not. They don't take time off when they know it's crunch time or a project is due. They don't go home early or come in late whenever they feel like it (and don't make up the time). They keep their word. They are productive and helpful.
A professional is responsible: They complete their duties. They are aware of policies, due dates, and expectations. They ask questions. They don't require multiple reminders. They apologize when they are wrong. They tell the truth, always.
A professional is cooperative: They do what is best and for the good of the department/company, not solely to benefit themselves. They jump in to help, even when it's not their job. They have a pleasant disposition. They find ways to work well with others. They do not undermine or exclude a difficult coworker.
A professional is respectful: They listen to others' opinions. They maintain a neat appearance. They are tactful. They address conflict without a predetermined attitude. They don't lose control. They avoid or limit harsh words and cursing. They share and give credit when due. They avoid drama and gossip.
A professional is interested: To maintain and develop their skills, they might take different courses and attempt exams like prince2 exam or other exams relevant to their profession. They find ways to be helpful. They take on new opportunities. They get to know their coworkers. They keep up with company news.
A professional has integrity: They practice all of the above, even when no one is looking.
Final thoughts: Being a professional does not require you to lose your charming personality or become a strait-laced uptight robot. It merely means that you use a little courtesy, consideration, and tact in the workplace.
---
Note: I often use sarcasm and/or humor to make a point, scoff or highlight absurdity.
---
Combating Rudeness and Helping Businesses and Individuals Build a More Respectful Workplace Through Social Skills, Effective Communication, and Modern Business Manners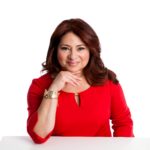 Rosalinda Oropeza Randall, Social Skills, Communication Skills, Business Etiquette Expert, Media Source, and author of "Don't Burp in the Boardroom." Trained in Sexual Harassment & Business Ethics.
Presentations are available to support HR policies and harassment compliance, address concerns, or to avert potential inclinations – Up and coming managers – Millennials – Interns – New-hire orientation process – Layoffs to help prepare them for interviews – Professional development events or conferences – College/university students.
For more information, please contact me via email, or by calling 650.871.6200 before a dilemma turns into front page news.
---
Disclaimer: My advice is general and may not suit your particular situation. Additionally, to keep it brief, my answers are basic. Lastly, there is always more than one way to handle a dilemma. Copyright 2018, Rosalinda Randall. All Rights Reserved