Before you stroll in with a they-gave-me-the-job-because-they-loved-me-best attitude, dig this, there is a probationary period.
Don't confuse confidence with arrogance.  Yes, you were chosen, but you can easily and quickly be replaced. 
To avoid making enemies or annoying your new coworkers, being new on the job requires a bit of humility and common sense. 
Here are 6 things that will make you look bad on your first day of work:
Dressing like a slob. You're the new-kid-in-town–put in a little effort to show that you're grateful to be there. Is this an indication of what's to come?  You got the job, so now it's easy street? Dress for management, not your comfort.

Arriving late. Unless it was an emergency, beyond your control, you'd better be there, early! Unexpected traffic, your dog walker was late or the line at the coffee shop was extra long today, are not acceptable reasons for being late. 

Making requests. A new chair because the standard issue isn't your preference, adjusted work hours, or a dimmer switch to make your nap time more soothing–this isn't home or grade school. Deal with what you have and do your job. (This excludes requests due to medical conditions, however, this should have been divulged and discussed during the interview.)

Having lunch alone  Don't wait to be begged to join a group and do not refuse an invitation.  If no one asks you, take initiative. Ask a coworker to join you–your treat. 

Burying your head in your phone, especially in common areas. The message clearly screams, "Stay away."  At least initially, make eye contact and meet as many people as you can. 

An "I know" attitude. This is probably the most annoying thing a new employee can say. This is when a touch of humility comes in. Even if you already "know," listen and acknowledge. Then you can chime in with a comment if you must. Besides, there could a small piece of information that is new. 
Even if this isn't your dream job or it is a one or two year stepping stone, your reputation will follow you forever.  
[bctt tweet="New on the job; hold on to the enthusiasm you felt when they offered you the job." username="rosalindatweets"]
---
Helping Businesses and Individuals from Landing on the Front Page for Bad Behavior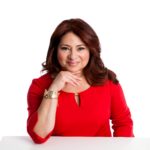 Rosalinda Oropeza Randall, Social Skills and Civility Presenter, Media Source, and author of "Don't Burp in the Boardroom."
Presentations are available to support HR policies, sales teams, up and coming managers, millennials & new-hire orientation process, service technicians, professional development events, conferences, college/university students, interns. For more information, please contact me, 650.871.6200.
©2017 Rosalinda Randall. All Rights Reserved.