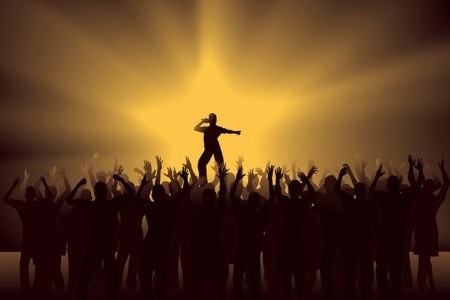 Hello Adele, Your critic heard you, we heard you…so did your fans, your family, and your son.
Apparently, famed producer, Tony Visconti, called out Adele questioning her vocals, insinuating "…if that is actually her voice or how much has been manipulated…"
Well, Ms. Adele Laurie Blue Adkins responded during her concert, saying, "Dude, suck my ****."
Famed producer Tony Visconti, has since apologized. Who knows why he said it in the first place.
Everyone has a right to express themselves or respond as they see fit. It is their reputation they're building or destroying while exposing their character strengths and weakness.
Personally, I'm tired of being forced to endure a celebrity's rant about their current cause or opinion about "x." Most people pay to attend a concert to sing along to their favorite tunes, tap their toes, and forget their troubles–not to endure a retort or have their idol settle a score.  Just sing and make me happy!
However, (you knew that was coming) there is always more than one way to express yourself and respond to every situation. Hopefully, social skills, dignity and respect is in the forefront of our mind when we do so.
Did Adele respond appropriately?
Did Adele respond with dignity?
Could Adele have responded differently?
Was this an appropriate time to respond to Tony Visconti's remarks?
Why does Adele get away with it?
Now ask yourself the same questions, only from a "how would this go over in the workplace?" position.  Different?
When you have a score to settle in the workplace, consider this before you attack:
Does it require a response?
Was there some truth to their comment?
Privately speak to the "offender."
Listen before you speak.
Keep it confidential.
Get back to work.
Final thoughts:  With the rising incidents of rudeness and lack of civility toward one another, my opinion is instead of addressing someone with vulgarities, (which by the way doesn't change anything, it is merely a temporary release of  pent-up anger), we could ignore it and prove them wrong.
Helping Businesses and Individuals Find Success Through Better Communication and Social Skills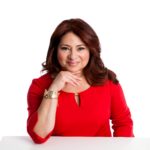 Rosalinda Oropeza Randall, Social Skills and Civility Presenter, Media Source, and author of "Don't Burp in the Boardroom."
Presentations are available to support HR policies, sales teams, up and coming managers, millennials & new-hire orientation process, service technicians, professional development events, conferences, college/university students, interns. For more information, please contact me, 650.871.6200.
photo source: 123RF