How To Get Through The Holidays Without Offending Coworkers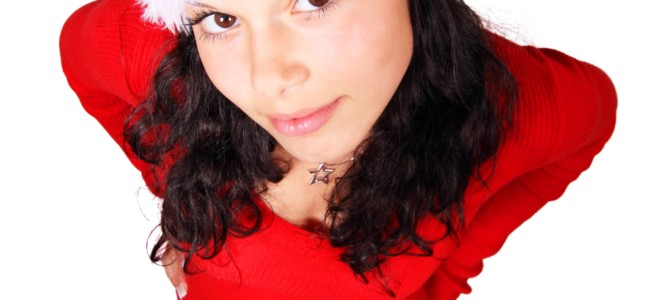 Can anyone get through the holidays without offending someone?
Getting through the holidays in the workplace can be challenging. With varying beliefs, levels of tolerance, and company policies, it can put a damper on those who want to jingle all the way.
To help you get through the holidays at work, here are few common dilemmas and solutions:
Holiday greetings; office decor; holiday attire; how much is too much (unprofessional)?
Seasonal greetings and expressions are typically well-intended, not meant to persuade or incite the recipient one way or another. Try to receive the seasonal greeting graciously without reading into it or becoming offended. There are worse things people could wish upon you.
It is wise to keep your office or cubicle décor tasteful. That means
– Not over-doing it with garland, a "ho-ho-ho'ing" Santa or a life-size Nativity scene, especially if you share the space.
– If allowed by the company, keep the holiday music low, especially when you have an office visitor or know that a nearby coworker is on a call.
– Wearing festive sweaters or ties is one thing. Wearing a jingling holiday necklace or a musical broach can become annoying. Save it for the office holiday party.
Do I have to participate in the office Secret Santa?
No. Participation is not required when it's unrelated to your duties. Many companies allow these seasonal activities to introduce a little levity and encourage coworker camaraderie.
Do not feel obligated to disclose your reason. If the pushy coworker doesn't take no for an answer, take them to the side and repeat your answer, "You are making me uncomfortable. It's great to see you all enjoy this, but I am not participating this year." Polite and to the point.
I received a gift and don't have one for them–what should I do?
Accept the gift graciously and say, "Thank you, how thoughtful of you." Never follow it with a lame excuse like, "I forgot yours at home." Send an email or preferably a written note expressing your gratitude for their thoughtfulness. If you feel inclined, invite them for a cup of coffee–a nice gesture in return, and if you feel interested in doing so, you can also get them a personalized gift. There are a lot of places that allow you to make custom mugs with your photo on them, so another great gesture is to get a personalized mug for your coworker.
Final thought: Before becoming outraged or even annoyed by any holiday's greetings or expressions ("bless you" after a sneeze), consider the intent of the person.
Related articles: 6 Ways to Make the Most Out of Working a Holiday
Combating Rudeness By Helping Businesses and Individuals to Overcome the Barriers Between Generations, Genders, and Cultures with Social Skills and Modern Business Manners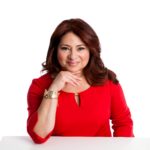 Rosalinda Oropeza Randall, Social Skills, Mindful Communication and Business Etiquette Speaker, Media Source, and author of "Don't Burp in the Boardroom."
Presentations can help support HR policies, address concerns, or to avert potential harassment tendencies – Prepare up and coming managers – Guide millennials – Interns & New-hire orientation process – Layoffs to help prepare them for interviews – Professional development events or conferences – Association certification requirements – College/university students.
For more information, please contact me via email, or by calling 650.871.6200 before a dilemma turns into front page news.
©2017 Rosalinda Randall. All Rights Reserved.