April 30 is National Honesty Day.
In some cases being honest is not easy or the wisest thing to do, especially in the workplace.
Picture this: Only yesterday, your boss was a brunette with a mainstream hair style, but this morning he walks into the office beaming with delight and confidence showcasing his new cut and hair color. He turns to you and asks, "What do you think of my new look?" And, you hate it!  How honest would you be?
It's National Honesty Day. Maybe staying home, avoiding contact with everyone is an option.
You don't want to lie. What are your options?
Here are a few ideas:
How did "your boss" react to it?
It is a bold statement…sure to command attention.
Change is good.
I'd never have the guts to make such a bold change.
You're a different man.
Change is slow for me…it'll take me a while to get used to it.
I can see it makes you happy.
Let's hope HR approves.
Final thoughts: Depending on the type of relationship you have with your boss/coworker, you might be able to use a more direct approach. Prudence is required.
Helping Businesses and Individuals Find Success Through Better Communication and Social Skills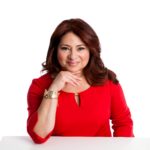 Rosalinda Oropeza Randall, Social Skills and Civility Presenter, Media Source, and author of "Don't Burp in the Boardroom."
Presentations are available to support HR policies, sales teams, up and coming managers, millennials & new-hire orientation process, service technicians, professional development events, conferences, college/university students, interns. For more information, please contact me, 650.871.6200.
© 2017, Rosalinda Randall. All Rights Reserved.