The Worst Mistakes You Can Make When You're Getting Laid Off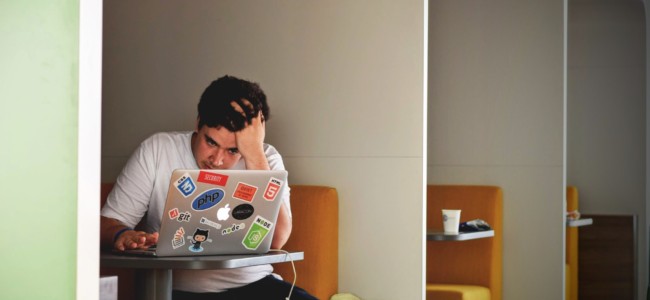 Companies close, reorganize, relocate, or are sold; sometimes with and sometimes without warning.
You've no doubt heard about Justin Beiber's sudden decision to "close up shop" leaving many people wondering why, and without a job.
In most cases, when an entity decides to close its doors, as a courtesy, there is some warning, an employee severance package or an announcement to the press.
Macy's has also announced the closing of several stores. I recently spoke to a few employees whose store is rumored to be on the list. One employee said that they have been kept in the dark…"It's unsettling coming to work, not knowing if it will be my last day…I've been here for over thirty years."
Does a "company/entity" have the right to close shop without warning? Yes. However, it isn't as easy to do when the company is governed by a board and/or investors.
According to sources, Justin's Bieber's staff is "pissed"about the sudden cancellation of his tour. I would be too, however, I wouldn't waste time posting negativity online or whining to the press. Sure, it's a form of "getting back" at Mr. Bieber, but it's my reputation and image that's being revealed to "potential employers." The main focus after getting laid off is to secure an income source whether that be investing in Cannabis stocks or landing another job.
Here's a list of the worst mistakes you can make when you're getting laid-off:
? Publicly whining, name-calling, threatening, or harassing remaining employees.
? Using social media to create a "hate page."
? Targeting a particular manager to harass or slander.
? Speaking negatively about the company. (Commenting about the inconsiderate manner or lack of notice is understandable. But listing tons of grievances will only make you look foolish–if they were so bad, why did you continue working for them? Hmm?)
? You stop doing your best.
? Dressing like a slob. (Dress better than before; you never know if you'll receive a call to interview after work.)
? Taking company items (aka STEALING).
? Arriving to work late, leaving early or not showing up at all.
? Using company time to job search. (Be aware that they have access to your data.)
? Gossiping or complaining to customers and vendors. (They can be an invaluable resource.)
? Showing up drunk or high.
? Threatening to sue. (If you believe you have a valid case, stop talking and do it!) ? Threatening to cause damage or sabotage the company, employees, or clients.
? Divulging confidential information. (You'll be on the receiving end of that law suit.)
? Crying, throwing tantrums or chairs, and getting dramatic. (Your situation might be dire–but it isn't the company's problem nor your coworkers' problem.) ? Ignoring, harassing, or complaining to coworkers.
After losing a job, it takes maturity, dignity, optimism & confidence to successfully pull through.
Click To Tweet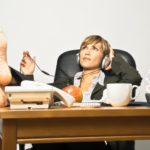 Final thoughts: If you know you're on the lay-off list or the company is relocating, work even harder. Maybe even gain additional skills if you've got the time, by taking up a certified ECDL course or something similar. Why? Integrity.
Think about this before you adopt a bad attitude, resort to vengeance and burn your bridges:
– If a manager notices your positive attitude, you could be saved by being offered a position in a different department. But not if you're walking around "pissed off" and lazy.
– Your boss may have an outside contact that they can refer you to. But not if you've stopped completing your duties, started showing up late to work, or calling in sick.
– Update your profile on professional sites; they are a great place to reconnect and make new connections. But not if they read your hateful posts.
– A coworker may have a lead that you would be a good fit for. But not if you're walking around spreading gossip and toxicity.
---
Helping Businesses and Individuals Find Success Through Better Communication and Social Skills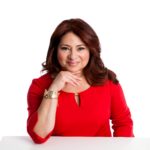 Rosalinda Oropeza Randall, Social Skills and Civility Presenter, Media Source, and author of "Don't Burp in the Boardroom."
Presentations are available to support HR policies, sales teams, up and coming managers, millennials & new-hire orientation & lay-off process, service technicians, professional development events, conferences, college/university students, interns. For more information, please contact me, 650.871.6200.
©2017 Rosalinda Randall. All Rights Reserved.