Make your company holiday party a success, just like they do in Silicon Valley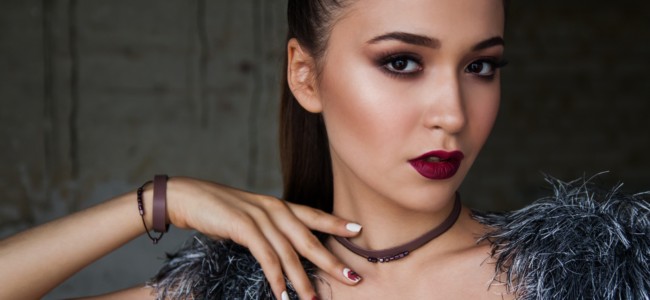 Do your company holiday parties lack ambiance? They don't have to! Make your holiday party a success–do what they do in Silicon Valley, hire models! 
Silicon Valley Party Planners Meeting: "It's been a rough year with all of these front-page sexual harassment allegations. We need to spice things up at this year's company holiday party…I know, let's hire beautiful models to upgrade the ambiance!"
At the height of sexual harassment claims, abuse, and company images go down the drain, this is a good idea? Or, are the party planners merely following orders?
According to Bloomberg Business Week, this year's record-setting requests for minglers, known as "ambiance and atmosphere models," are a step beyond what the industry has seen before, says Chris Hanna, who's run TSM Agency since 2004 and counts among his clients "one of the largest search engines in the world."
Silicon Valley, aren't you in enough trouble?
Yes, companies have been hiring beautiful models for years to showcase trade show booths, to pass out product samples, and mix and mingle with clients.
However, with so many claims and accusations of sexual harassment (probably more to come), wouldn't you think that a company would reevalutate its tradition of hiring "hostesses," at least for this year?
Companies might consider being more creative with their holiday parties.
Start with eliminating alcohol (a bit extreme?) or limiting it to 2-tickets per guest.
Host the party mid-day, allowing employees to take the rest of the day off.
Host the party at an activities-based venue. Giving employees less time to pound drinks at the bar.
Include a few behavioral guidelines, if only to protect yourself. It's a start.
By hiring beautiful models to chat-up your employees, what message does it send? And, what are some potential consequences?
Message: We offer you this "perk" because we believe:
You are a pathetic conversationalist without any social skills.
You're unlikely to get a date.
It's a way of getting more of you to attend.
It'll give you a thrill, making you more productive the next day.
It will increase the chances of having you stay off your phone.
Hey, when you can't get a date, hire one. In fact, we can hook you up.
Pretty people give the party a little more style.
Potential consequences or awkward situations:
Could this give an employee a false sense of confidence, hope, and anticipation of developing a relationship with this faux coworker?
What happens when the employee asks him/her to connect on social media?
Are selfies with a mingler extra?
How do you handle sexual advances?
How will you handle an employee who becomes enamored with a mingler?
Are the minglers lying to your employees as to who they are, what department or division they work in, and their purpose?
How will you handle a rejected or shunned employee?
What does the legal profession and the Human Resource department think about this practice? Could this be viewed as a part of the "entertainment"?
Final thoughts: I have no problem with a company deciding to hire "beautiful" people as a marketing tool. I do have a problem when you deceive your employees. If your company favors this "perk," then disclose it, list it under "Prizes."
Related articles:
6 Ways to Make the Most Out of Working a Holiday
How to get through the holidays without offending coworkers,
Disclaimer: Not to make light of this or any topic, sarcasm and humor is sometimes used to make a point or to figuratively shake my head.
---
Combating Rudeness and Helping Businesses and Individuals Build a More Respectful Workplace Through Social Skills, Effective Communication, and Modern Business Manners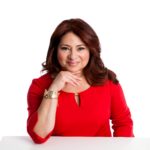 Rosalinda Oropeza Randall, Social Skills, Communication Skills, Business Etiquette Expert, Media Source, and author of "Don't Burp in the Boardroom."
Presentations are available to support HR policies and harassment compliance (EEOC trained), address concerns, or to avert potential inclinations – Up and coming managers – Millennials – Interns – New-hire orientation process – Layoffs to help prepare them for interviews – Professional development events or conferences – College/university students.
For more information, please contact me via email, or by calling 650.871.6200 before a dilemma turns into front page news.
©2017 Rosalinda Randall. All Rights Reserved.